NBA Finals Preview
COVID-19 impacted many things throughout the world. The NBA season was on hold, but they are ready to finish out the season with the NBA Finals.
The Finals are taking place in Orlando in what is becoming known as the bubble.
The Miami Heat are facing the very talented Los Angeles Lakers as the NBA Finals are getting closer to the first game on September 30. 
Lebron James is looking to achieve his fourth NBA championship. He previously won two championships with the Miami Heat in 2012 and 2013, and one with the Cleveland Cavaliers in 2016. 
Lebron James and Danny Green will become two of only 15 other players that have played in the NBA Finals with three different teams. James will continue his legacy and join four Hall of Famers to have ten or more NBA Finals appearances. 
This will be the Lakers 32nd appearance in the NBA Finals, while this will only be the Miami Heat's sixth time. If the Lakers beat the Heat, they will tie the Boston Celtics for the most championships with 17. This is the first time the Lakers have gone to the NBA Finals since 2010, while the Miami Heat last participated in 2014.
The key matchup to look for while watching are the forwards, Anthony Davis for the Lakers and Bam Adebayo for Miami Heat. Anthony Davis averaged 28.8 points, 9.3 rebounds, and 3.6 assists so far in the postseason. Davis can do it all; he can shoot or he can drive to the post and score. 
On the other hand, Bam Adebayo averaged 18.5 points, 11.4 rebounds and 4.9 assists. Adebyo is more of a post player, since he can rack up the rebounds and put the ball back up. Not only is Adebyo known for making plays, he is also known for being one of the better passers for being a forward in the league. 
Both Adebyo and Davis are truly tremendous on the defensive side as well. Anthony Davis achieved being on the  All-Defensive Team while Bam Adebyo was put on the second All-Defensive Team.
Overall, I believe that the Los Angeles Lakers will come on top 4-1 with the help of Anthony Davis and Lebron James. I believe that Lebron James will win his fourth NBA Finals MVP because he can facilitate the floor, make key plays  in clutch moments, and also play great defense.
About the Writer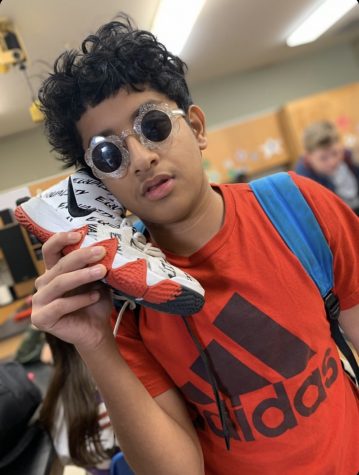 Anirudh Mepperla, Staff Writer
Anirudh Mepperla is a junior at Oakmont High School. This is his first year as a writer for Norse Notes. Outside of school, one of his favorite hobbies...