Upcoming R&B artist Brent Faiyaz releases new song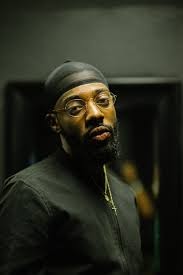 The upcoming R&B artist, Brent Faiyaz, is not the ordinary artist you usually see trending for music. Faiyaz is known for making R&B music that incorporates his soothing vocals and his explicit lyrics. His most well known songs are, "Trust," "Clouded," and "Been Away." 
Faiyaz was born and raised in Columbia, Maryland and first started out on SoundCloud. Before actually singing, Faiyaz represented himself as a rapper. However, as time went on, Faiyaz began realizing how much he could do with his vocals and began producing them himself.
"I started off making beats when I was like 12," Faiyaz said to Rolling Stone. "Then when I linked with people who make beats full time, I was like, 'Bet, now I can focus on writing and singing.'"
Faiyaz released his new single, "Dead Man Walking," on September 17. However, a small part of the song was leaked through TikTok, giving fans a sneak peak. 
TikTok has been beneficial for him to become the artist that he is today. This is due to the fact that many of his songs are popularly played on many of the most popular influencers' short videos. 
Although he has become particularly admired for being a solo artist, Brent Faiyaz has been in a group called Sonder. One of Sonder's popular albums is "Into," including songs such as "Feel," "Lovely," and "Sirens." Faiyaz, Dpat and Atu are the artists that were in the group.
Faiyaz's single, "Trust," hit gold through the Recording Industry Association of America (RIAA) on September 17, celebrating his iconic production. The meaning behind "Trust" is his struggles with having trust issues with those who surround him, which many of his new found fans can relate to. 
"Everyone is everywhere and knows everybody," Faiyaz said to Billboard. "I don't text too personal because somebody might screenshot it and share it."
Faiyaz has definitely improved over the years and continues to make great music for his fans.