Are Students getting the same School experience through Distance Learning?
Students share their thoughts on distance learning
Due to the global pandemic of COVID-19, students everywhere have seen themselves attending school in the comfort of their own homes. How has that changed their school learning experience? 
"In the spring of 2020, yes, school was significantly easier," sophomore Anna Pechenyuk said. "This fall, however, I think it has gotten harder."
For some, staying a home for school can seem like a dream come true. However, many students prefer physically attending school. The rapid change of the school atmosphere has changed many students' learning experience. 
"Distance learning has changed the way I learn," sophomore Jeslyn Sun said. "It has separated me from my friends, and honestly has made me a lazier person. I haven't been getting a lot of exercise since I've been at home a lot.".
One of the major problems with distance learning is the many problems with technology and internet connection.
"Zoom is my main concern," Sun said. "Sometimes it will randomly log me out because I don't have a good internet connection or it will lag terribly and make it hard for me to listen to my teachers and classmates." 
Distance learning may seem horrible to most because of dealing with internet problems, family, the drastic change in environment as well as resources, and much more.  Some students are finding it hard to do their assignments and tests for their classes. 
"Some of my classes like chemistry are better taught at school because the teacher can run cool, hands-on experiments," Sun said. "At home, we are limited in testing supplies and can only do so much."
Distance learning affects each student differently, meaning many will have different opinions about whether or not it's safe to go back. 
"If I had the opportunity, I would go back to school because physically learning with the teachers helps me absorb information better," Sun said. "In person, I don't have to worry about audio glitches and missing out on what is being said." 
For others, it's a matter of conscience. 
"I don't want to go back to school in October because I don't want to put my family at risk of getting sick, especially my dad, since he has asthma," junior Diana Raigoza said. "I wouldn't be able to live with the weight on my shoulders if I were to bring home the virus and he did not survive."
Leave a Comment
About the Contributor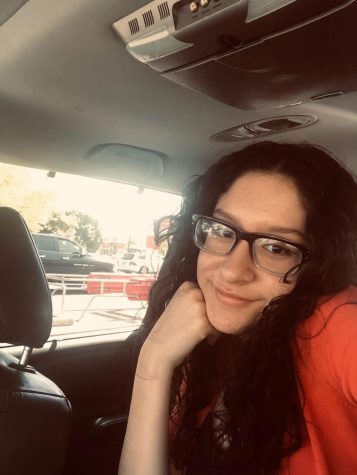 Naomi Salazar, Staff Writer
Naomi Salazar is a sophomore and in her first year in journalism. Outside of school, she enjoys hanging out with friends and exploring new places. She...