A double standard in rap
Women in rap are judged too harshly.
The hit song "WAP" by Cardi B, featuring Megan Thee Stallion was released on August 7, 2020 and was met by massive amounts of outrage for its provocative lyrics and subject matter. 
As avid listeners to both female and male rappers, this made us notice a double standard in the public's treatment towards female artists compared to male artists. Female rap can be intimidating to some due to its emphasis on independence, female self-empowerment, and women in positions of power. 
Women empowerment is automatically in a position that opposes the traditional ideas of patriarchy and male dominance in society, which makes those who support the patriarchy uncomfortable. Male rappers are also criticized for the subjects included in their songs, like violence or drugs. 
When releasing songs with similar topics, male and female rappers can write about the same thing, but society approaches each one much differently. Look at songs like "Or Nah" by Ty Dolla $ign, released in 2014 or "Mood Swings" by Pop Smoke featuring Lil Tjay, released just this year. These are just two examples of songs with a topic as explicit as "WAP"'s, written with lyrics just as raunchy, but the male songs were met with much less criticism. 
We are not saying that male rappers should also be criticized, because music is an outlet and does not need a gatekeeper. However, when the outrage is so disproportionate, it is easy to see that women are held to a different and higher standard than men in the rap industry. This is unfair, as it makes it harder for women in the industry to succeed.
Female rappers' lyrics include just as much about sex and their own empowerment as male rappers. So why are they receiving so much outrage? Why are they the ones being called names and derogatory terms for something as simple as a song? At the end of the day, it boils down to people being afraid of women owning their femininity and sexuality openly and powerfully. 
Before criticizing women for expressing themselves in an industry that is male-dominated and difficult to be successful in, people should examine their own biases and consider why they are upset. Whether it's due to the rapper's history, the words included in their songs, or like in most cases, has to do with the listener's personal values. 
Instead of being written off for explicit lyrics and the bold, outspoken manners of female rappers, listeners should first recognize their morale and ask themselves why they are criticizing women who are using music to empower.
View Comments (1)
About the Contributors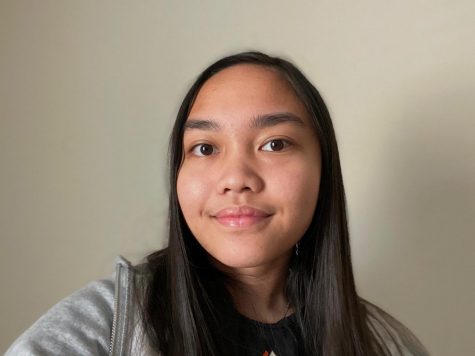 Catherine Mendoza, Editor in Chief, Head of Design
Cath Mendoza is a senior and second year staff member for Norse Notes. Outside of journalism, Catherine is a passionate creative writer. Most of her free...
Samantha Loma, Opinions Editor, Social Media Director
Samantha Loma is a senior in her second year of working on the Norse Notes staff. Outside of journalism, Samantha likes to be educated about the world...