College presentations to go online because of COVID-19
How students will obtain college information this year
Every year, Oakmont holds college presentations for all students who are interested in going to college after high school. However, this year they will all be held online due to COVID-19.
These presentations will give students the opportunity to explore different choices that they may have for their future, and help them learn more about different colleges as well.
"These presentations are important to all students because they are a great opportunity to collect information about all different kinds of colleges," College and Career advisor Amy Price said. "The college reps know a lot about the colleges so they can answer all of your questions." 
Students can learn a lot from these presentations, and figure out what type of college interests them and fits their needs the best.
"Something I can take away from the presentations is a closer look of exactly how certain campuses operate and what college life is likely to bring," junior Abigail Owen said.
These presentations can introduce students to new opportunities that they didn't even know existed, and they could fit their needs better.
"By going to a large amount of college presentations, I will be able to learn more about the colleges that I will be applying to next year," junior Kaitlyn Edwards said. "I will also be able to find different colleges that I don't know a lot about that will fit my needs." 
There will be a huge variety of colleges that will be holding presentations, including out-of-state colleges, UC colleges, CSU colleges, and private colleges. Some big names will be holding presentations as well, such as the University of Oregon and Washington State University.
"A student will learn a ton about these colleges: student to teacher ratio, number of students, location of college, majors at colleges, what life is like on and off campus, cost of college, how to apply, some colleges offer fee application waivers for attending, admission requirements, scholarships that are available with that university, and so much more," Price said.
College presentations this year will be held during HUB time (from 1:45 to 2:30 pm) Tuesday through Friday starting September 8th. You can access the Zoom link to these presentations through Mrs. Price's website.
"Start thinking about what you want to do in life, which then translates into a major in college," Price said. "You can then research colleges that have that major. Start thinking about what is important to you in regards to colleges; rural or urban location, small or big campus, cold or warm weather."
About the Contributor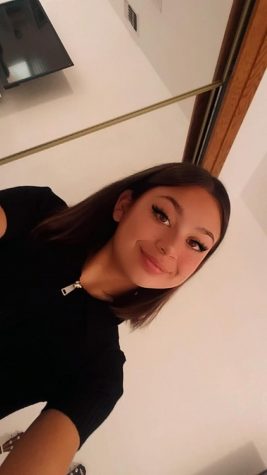 Unique Hartke, Staff Writer
Unique Hartke is a sophomore and in her second year of working on the Norse Notes staff. Outside of journalism, Unique is on the cross country team and...