The Visual Arts from Home
Exploring how the visual art classes are managing through online learning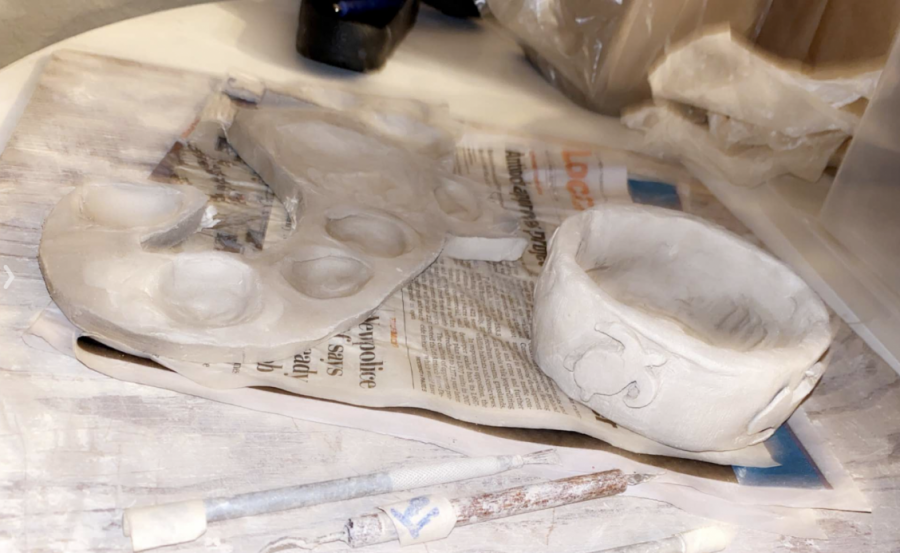 As online learning continues, the visual art classes are finding ways to continue their projects and expressing themselves as artists, even if it is from home.
"Distance learning has been really hard for me," senior ceramics student Izzy Perez said. "However, I've done a paint palette and water cup [project] that has broadened my view of art."
In visual art classes, equipment like Adobe programs, clay, and drawing supplies are always provided, but distance learning caused some difficulty in that aspect. With almost all of the visual art equipment being at school, these classes from home had different obstacles to overcome than the majority of other classes.
"Fortunately, about 70% of my students have access to a computer on which they can run Adobe software," graphic design and photography teacher Susan Carmon said. "However, the district has been working on giving students remote access to my computer lab so they can just remote in and use my computers. Hopefully all the kinks are worked out very soon."
But as distance learning goes on, finding ways to create artwork has gotten more complicated.
"Distance learning has not gotten easier," Carmon said. "It continues to be incredibly difficult as I spend most of my out-of-class time lesson planning—making sure all students can understand and successfully learn difficult content—and much of my in-class time trouble-shooting computer issues and computer ignorance."
With in-person classes, students usually further their artistic aspects as they grow with the people around them. Even though it's online, many of the students are still creating together and trying to help further each other as artists.
"Working with my peers has been pretty easy," freshman graphic design student Harrison Houser said. "It's nice bouncing ideas off of each other [and] it's easier since I'm already friends with a couple people in my class."
As the semester continues forward, the visual arts also move forward as well. With many obstacles in the way, nothing will stop these students from producing their artwork.
"It's even more frustrating when I realize how much easier all of this would be if my students were just in the classroom with me," Carmon said. "I hope we'll find our groove and just keep moving forward."
About the Writer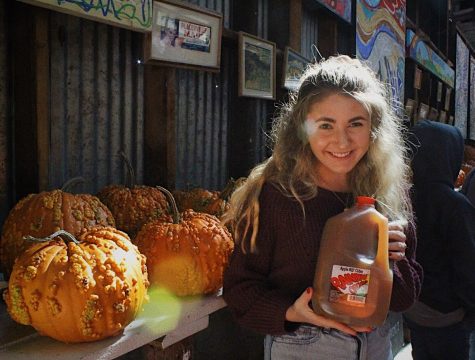 Marika Alexander, Staff Writer
Marika Alexander is a senior and this is her second year working on the Norse Notes staff. Outside of Journalism, Marika loves to hang out with her friends...