Remembering 9/11 Nineteen Years Later
Understanding America inside the National 9/11 Memorial Museum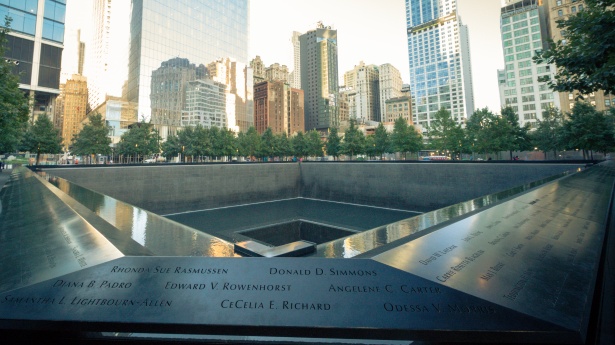 2,977 casualties. Four planes. One day that changed the United States forever.
"I still cannot walk around this museum because of how painful 9/11 truly was and still is," my tour guide said.
That is the only quote that I can remember word for word from my last trip to New York City. I will never forget it.
Even though I had grown up hearing about the tragedies that occurred on September 11, 2001, I didn't believe the tour guide about how hard it would be to walk around the National September 11 Memorial & Museum.
After just walking through the doors of the museum, I felt like I was in an entirely different world. It was somber and gray, and not just because of the abundance of concrete.
The first object I saw was a tall steel piece in the center of the room that captivated me right away, known as the Last Column. There were many pictures on it, along with marks to show where certain firefighters and police officers' remains were found.
I stared at The Last Column for about ten minutes, and it brought tears to my eyes. When I looked to the other visitors around me, I saw that I was not the only one who became emotional. 
To me, the column represented the strength within the United States that still persists today: the strength to continue fighting even when all hope is nearly lost.
I continued to walk around the museum, and I saw a lone piece of glass, clear and pristine and untouched, that was the only window known to survive the collapse of the Twin Towers still intact. It was from the 82nd floor of the South Tower.
Even with chaos going on all around, a pane of glass was able to survive the harrowing attacks. I still view it as a metaphor for how anyone can survive no matter how fragile they think they are.
The tears that continued to escape were from myself and many of those around me. To calm down, I sat on one of the many benches scattered around the museum that are used for reflection. An elderly man sat next to me and spoke to me about his years in the military and how 9/11 shaped the United States to be what it is today.
Tears flowed down his face throughout our conversation, as did my own. Although I will likely never see him again, he impacted me forever through his kindness and consideration to allow me to see the sense of community exuded by Americans immediately after the attacks of 9/11. 
Even though it was difficult, America continued to fight to get back up after a day that changed so much about the United States forever. In the National 9/11 Museum, everyone feels the somberness, but knowing you are surrounded by those people allows you to understand what being an American truly means.
Although I will never know what America was like before September 11, 2001, I will always remember the feeling of community inside the National 9/11 Museum. As Joe Bradley, an operating engineer and recovery worker at Ground Zero said, "We came in as individuals. And we'll walk out together."
About the Writer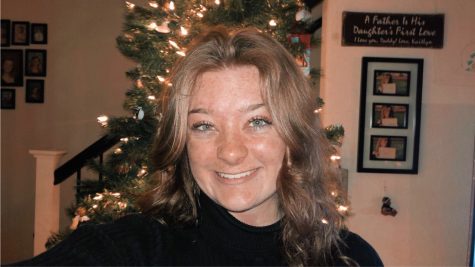 Kaitlyn Edwards, Editor-in-Chief
Kaitlyn Edwards is a junior and in her third year of working on the Norse Notes staff. During her sophomore year, she was the sports editor. Outside of...