2019 in a snapshot
Review of 2019 from the mindset of a high school senior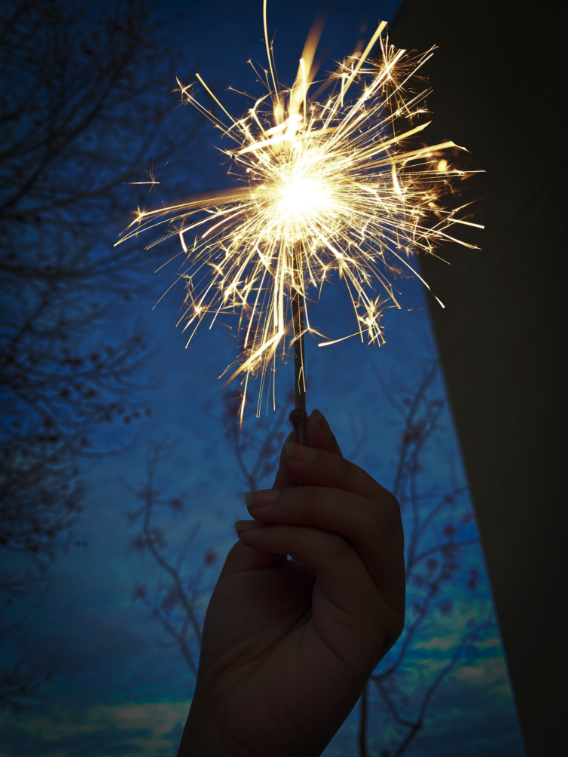 Emily Rojas, Editor-in-Chief & Staff Writer
December 20, 2019
The past 12 months of the decade have flown by in the blink of an eye. It feels as if just moments ago we were merging out of 2018, looking into the new year of 2019 with hope in our eyes and joy in our hearts. Each month of this remarkable year has taught us something new, evoked all sorts of feelings in ourselves, and brought us closer together.
January was a comedic way to kick off the new year. Pop culture icon Kylie Jenner was challenged to a popularity contest by the most unexpected component—an egg. A simple photo of an egg beat the record set by Kylie's first photo with her daughter Stormi by a whopping 45 million likes. 
Continuing the light-hearted fun, February began with a wave of sports fans gathering around screens to watch the Super Bowl between the Patriots and the Rams. After an unexpected half-time performance of Spongebob Squarepants's Sweet Victory, the Patriots won 13-3. However, on February 15, the victorious tone through the month shifted and tragedy struck. Five people were killed and five were injured by a gunman in Aurora, Illinois. The same day, president Donald Trump declared a national state of emergency to fund the south border wall between the United States and Mexico. Just 10 days later, Congress passed a bill that rejected Trump's declaration of emergency. 
Following on March 6, a heated debate over health gained traction when 11 states passed the Anti-Vaccination Bill, despite the uprising in reported cases of previously eliminated diseases. The dark tone of the month continued when on March 12, the Department of Justice announced that over 50 people had been arrested in connection to the college admission scandal, including high profile celebrities such as Lori Loughlin and Felicity Huffman. 
The following month of April began with a breakthrough in modern technological history. Computer Scientist Katie Bouman designed an algorithm that allowed her and her team to capture the first picture of a black hole in human history. Perhaps in correlation to the previous month's events, by April 22, there was an alarming number of measles outbreaks in the United States—71 new cases to be exact. To end the month in a phenomenal fashion, the fourth and final installment of the Marvel Avengers saga appeared on the big screen, leaving fans at the edge of their seats. 
Continuing the heated debates on health and medicine, on May 15, Alabama passed the nation's most restrictive abortion ban. It caused a national reaction which lead to many people of all ages weighing in their opinions on various social media platforms, which had been unfamiliar prior to the ban. Shortly after, the popular HBO series Game of Thrones aired their eighth and final season, leaving many fans upset and unsatisfied after the finale. Another popular series left the air in May: the iconic Big Bang Theory said its goodbyes, too, after a successful 12 years on TV.
While those popular series said goodbye, the nostalgic kids movie franchise Toy Story said hello again and premiered its fourth movie, drawing in audiences of all ages. Contrasting the joyful mood set by its premiere, tragic photos portraying the dangers of crossing the southern border into the United States surfaced and spread like wildfire across social media. The photo captured a father and daughter who had drowned and died in an attempt to cross the Rio Grande, sparking national conversation on immigration laws and policies. 
July began mourning. On July 6, beloved Disney star Cameron Boyce was pronounced dead at only 20 years old, due to a pre-existing seizure disorder. Children, teens, and young adults who grew up watching his characters in movies and shows like Grown Ups and Jessie were shocked and full of grief at the news. The following day, the U.S. women's soccer team made history at the World Cup in France against the Netherlands through a well earned victory. Although it was their fourth win, it was still a huge moment for women in sports—especially with the team's ongoing lawsuit against the U.S. Soccer Federation for gender discrimination. Maintaining the victories, Lil Nas X and Billy Ray Cyrus made history of their own. Their country-rap hybrid song "Old Town Road" became the longest running number one song on the Billboard Top 100 at 19 weeks. 
Tragedy struck again on August 2 when a man opened fire in an El Paso Walmart, killing 22 and injuring 24. The tone stayed dark when on August 27, the college admissions scandal involving Lori Loughlin rose again, this time with an added charge of bribery, creating a potential 25 years in prison for the star.
Started and influenced by 16 year-old climate activist Greta Thunberg, millions of people participated in the Global Climate Strike from September 20-27. It helped to propel and gain attention for the climate debate, as well as for Thunberg, who has continuously made headline after headline in 2019. Following on September 20, the anticipated 'Raid Area 51' event was scheduled to take place. Despite the 2 million people who signed up to attend, a mere 40 participants (none of which were aliens) appeared, but still managed to make the best out of their time there before they were escorted. To finish the month, many teen girls' first love, Justin Bieber, married model Hailey Baldwin in a lavish southern ceremony on September 30.
To begin the next month, pop culture influencer Kylie Jenner and rap artist Travis Scott called it quits on their relationship, just a little over a year and a half after their daughter Stormi was born. Just weeks later, actress Jennifer Aniston joined Instagram and managed to break a world record—1 million followers in five hours and 16 minutes. 
In November, Tesla's CEO Elon Musk announced its 'shatterproof' cyber truck. During a demonstration, Musk attempted to exhibit the strength of its windows with a sledgehammer, leaving the window shattered, Musk in shock, and the audience laughing. Audiences began reminiscing when the sequel to Disney's hit movie Frozen was released in theaters. It became a box office hit once again, taking the spot for highest grossing worldwide opening for a film. 
On December 8, headlines began surfacing and spreading when the news of popular 21-year-old rapper Juice Wrld's death in a Chicago airport from a reported seizure. Fans mourned and took to social media to express their grief over the late rapper. 
Overall, 2019 has been an amazingly dynamic year with all of its ups and downs. It has caught us by surprise, made us feel like kids again, and taught us vital lessons. Hopefully, 2020 holds the same potential for growth and joy for each and every person. Here's to a phenomenal new year.
About the Contributor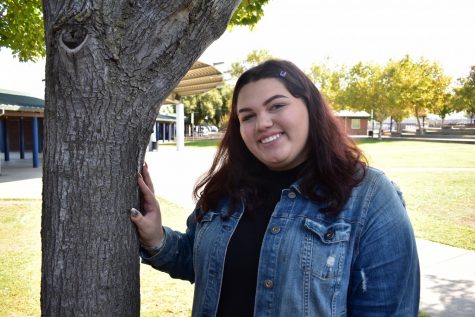 Emily Rojas, Editor-in-Chief
Emily Rojas has been on the Norse Notes staff for 4 years, and currently fulfills the roles of editor-in-chief, head photographer, as well as head designer....