Gaming To The Max
Club on campus plays video games competitively.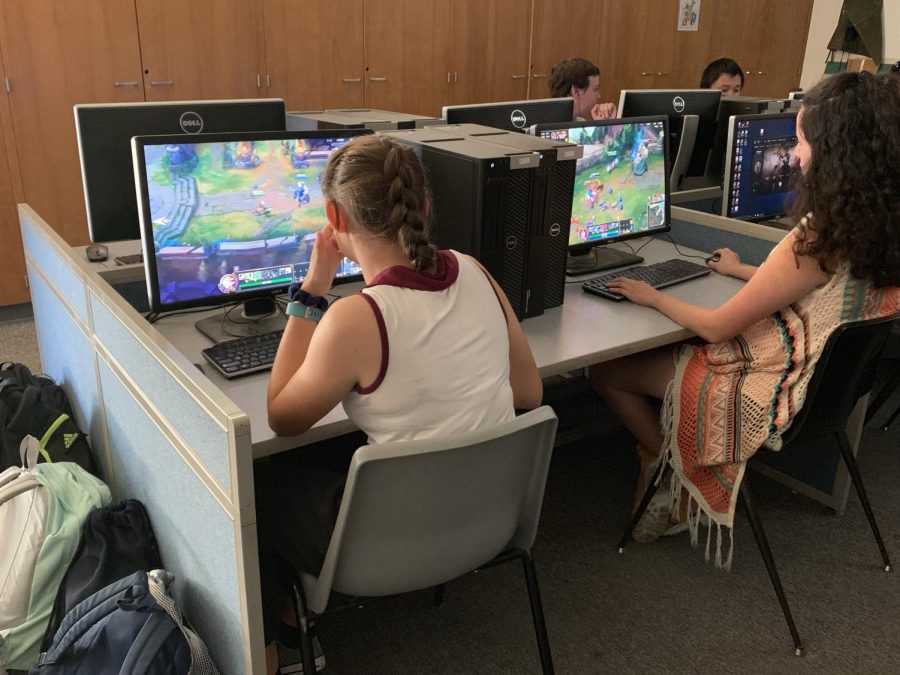 During their second year of being an official Oakmont club, the esports club will be playing Overwatch and League of Legends in hopes of winning the national tournaments for each game.
"Our two games per year are determined by our league, the North American Scholastic Esports Federation," coach Alexander Wurden said.

The Overwatch tournament will be held in the fall and the League of Legends tournament will be held in the spring.
"My favorite part of esports is being able to play with a community and not just by myself," president David Fung said. "I also like being able to get to know new people and working together."

During a typical meeting, club members talk about their goals for the day, divide into teams, and then play games all together.
Sometimes the teams will play against each other. Other times, the teams will join random games.
"[Throughout the year], we'll be doing some upper-body weights, yoga, and talking about wellness, focus, and purposeful practice," Wurden said.

The team hopes to transition into a CIF-sanctioned varsity sport in the next couple years by developing their routines and resources and growing their team.
"There are three teams: Ragnarok, which is our competitive team, Berserker, which is our development team, and Walkyrie, which is our all-girls recruitment team," senior Angel Alonzo said.
The Wednesday meetings are limited to players on those three teams, as those are the days that they work on strategies to help their teams improve. However, anyone is welcome to meetings on Fridays when they casually play games.
To join the teams, students just need to express an interest in joining the team, and start going to the Wednesday meetings.
"Just like ordinary video games, you need a lot of skill, quick reflexes, and an understanding of what's going on," Wurden said, "but with esports, you also need to strategize beforehand and communicate during the match with your teammates."

Since teammates are able to help each other so much, teams are able to pull off plays that five or six players would not ordinarily be able to accomplish.
"Esports has become such a huge thing," Alonzo said. "Some colleges are actually looking for students who play esports now."
More than 180 colleges offer scholarships to students who play esports. One goal of Oakmont's team is to ensure that players are eligible for such scholarships.
About the Contributors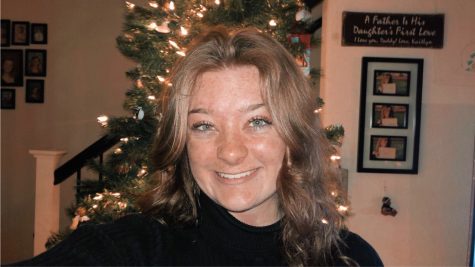 Kaitlyn Edwards, Editor-in-Chief
Kaitlyn Edwards is a junior and in her third year of working on the Norse Notes staff. During her sophomore year, she was the sports editor. Outside of...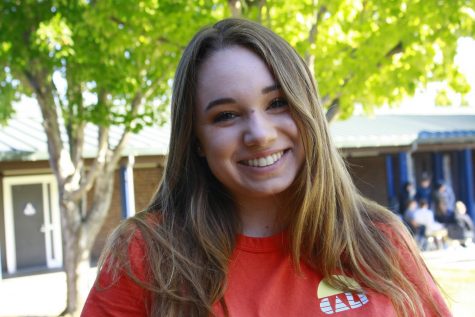 Raeann Navarro, Staff Writer & Photographer
Raeann Navarro is a junior and second year staff writer and photographer. In her free time, she plays soccer.