Welcome to Oakmont!
We welcome a new teacher to Oakmont.
Hang on for a minute...we're trying to find some more stories you might like.
This is Isabel Sandoval's first year teaching individual living skills and functional education on campus.
"I have been teaching for four years and all of them have been as a special education teacher," Sandoval said.
Ms. Sandoval is going on her fifth year of teaching and has prior teaching experience before her journey to Oakmont.
"I am from the Bay Area. I worked at Fremont High School in Sunnyvale," Sandoval said.
Ms. Sandoval really enjoys the curriculum that she teaches. She loves to help those with disabilities and has turned that love into a profession. 
"I teach the FSP (functional skills program)," Sandoval said. "Two are Functional Academics, and one is an Independent Living Skills class. 
"Since a young age, I wanted to work with individuals with disabilities,"  Sandoval said. 
Ms. Sandoval, just like all teachers, has her own form of teaching style. Teaching styles can vary from a very relaxed environment to a rigorous one. 
"My teaching style varies,"  Sandoval said. "If I were to use one word, it would be 'structured'. I am flexible when needed. Having structure in the classroom is very important." 
Just like anyone pursuing their passion, Ms. Sandoval was struck with inspiration. It was a type of inspiration that motivated her to pursue what she loves.  
"My siblings were the reason I got into teaching," Sandoval said. "I have two older siblings with disabilities who have inspired me to work with other individuals like them."
About the Writer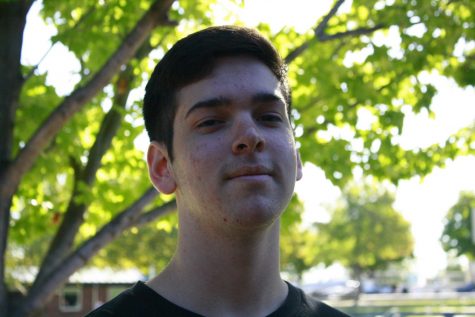 Ethan Lelis, Staff Writer
Ethan Lelis is a junior and a third year staff writer for Norse Notes. In his free time, he enjoys hanging out with his friends and going new places.