Good Places to Take Photos in Sacramento
Instagram is a popular social media app that many teens use. Going somewhere to take the perfect Instagram picture can be difficult. However, Sacramento is a local city with many places and spots to take cute photos to post on Instagram.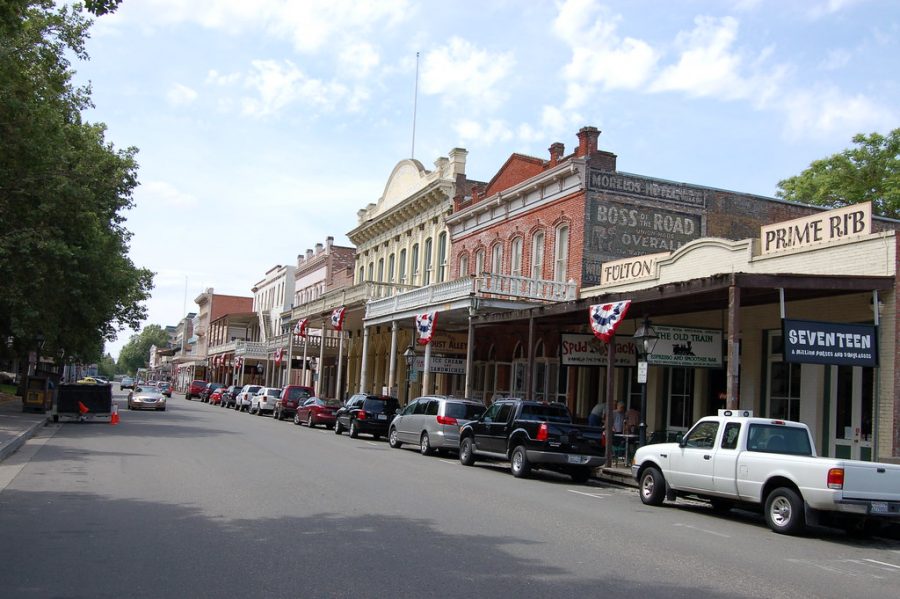 Shannon Tinoco, Staff Writer
May 28, 2019
To save some thinking, here is a list of places and spots in Sacramento to take photos.
#1: The Crocker Art Museum. It provides a diverse array of backdrops for an artsy photo. It has a modern and elegant historic look.
#2: Subtile Sculpture. In West Sacramento, walk through the trail called River Walk Trail to see this public art installation. Subtile is a towering sculpture made of 4,000 steel discs crafted by Prague-based artist Federico Diaz. It is great for an artistic photo.
#3: McKinley Park Rose Garden. For a nature background, head to the rose garden, in East Sacramento where there is 1,200 roses.
#4: Old Sacramento. The historic buildings in Old Sacramento make an excellent backdrop. The architecture is most commonly attributed to the Gold Rush era.
#5: The Tower Bridge. It is one of the most photogenic spots to take a picture. Walking a bit off to the side, it is easy to capture a photo while crossing the crosswalk. Take caution while photographing this popular attraction, because this is a street.
#6: Coloring Book Sculpture. Head over to the Golden 1 Center where the coloring book sculpture is located. This colorful public art piece adds a vibrant backdrop for your selfie or jumping photo! This 18 foot tall sculpture is made out of colorful mirror-polished stainless steel.
#7: California State Capitol Museum. This is one of the most popular places for a photo. Take a stroll around the building to see the trees, walk a few blocks to see downtown, or even go to the rose garden that is nearby for a photo.
#8: The Railroad Museum. Take a look at all of the history of the trains. They make a beautiful background for a historic vibe.