A new face on campus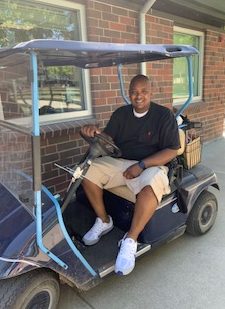 Emily Rojas, Staff Writer, Photographer, Editor, & Designer
May 3, 2019
Recently campus monitor Ramonica has taken the remainder of the school year off. Keith Stewart will be around Oakmont keeping things in order until she returns.
Stewart has worked as a campus monitor for nearly five years around campuses throughout the Natomas and Sacramento School Districts.
"[Being a campus monitor] is kind of like being a bridge between students and administration," Stewart said. "Stuff out here in the [quad] is my area. I deal with the problems out here."
Stewart also talks about what being a good campus monitor means to him.
"You have to get along with the students; you have to build a relationship with them," Stewart said. "Most of all, you have to give respect to get respect. [Also] being sensitive towards them, because teenage years are some of the hardest years of their lives."
Stewart enjoys  his new position on campus, as well as how students respectfully follow the Viking Expectations.
"You guys are good kids," Stewart said. "You guys are really focused on school and listen. It's not like other schools I've worked at before."
About the Contributors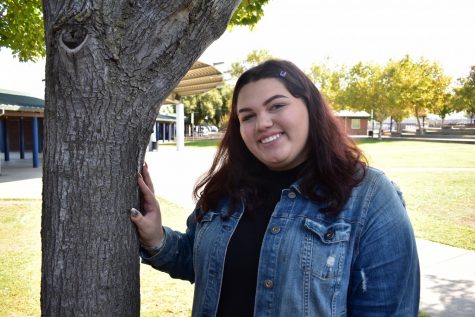 Emily Rojas, Editor-in-Chief
Emily Rojas has been on the Norse Notes staff for 4 years, and currently fulfills the roles of editor-in-chief, head photographer, as well as head designer....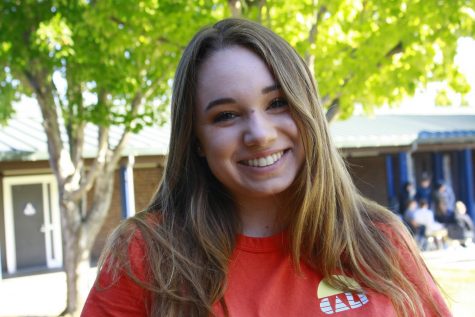 Raeann Navarro, Staff Writer & Photographer
Raeann Navarro is a junior and second year staff writer and photographer. In her free time, she plays soccer.