Living Waste-Free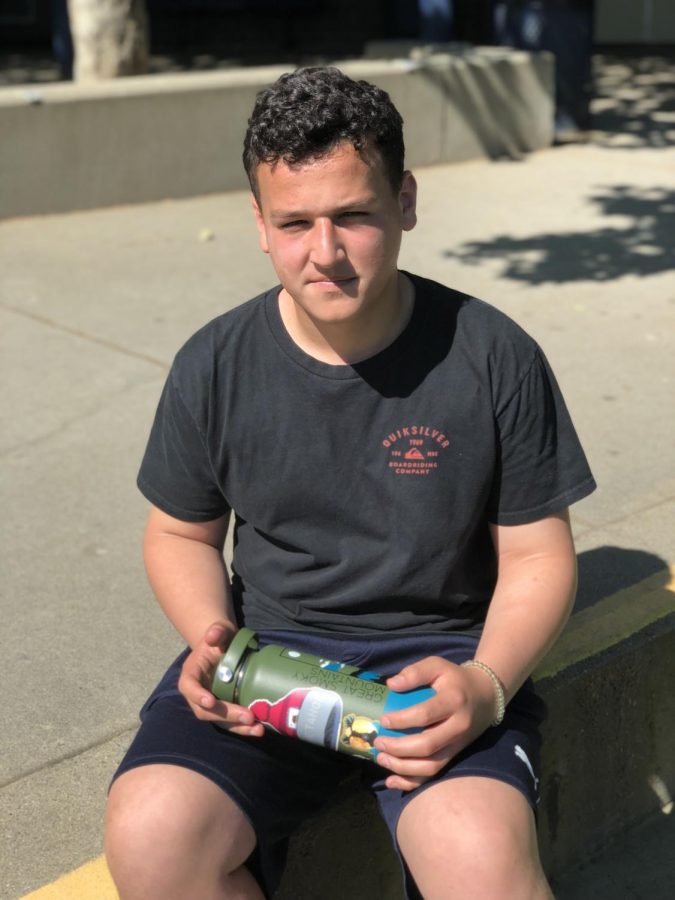 Ella Juarez, Staff Writer
April 26, 2019
Freshman Tanner Abbruzzese has been influenced by YouTuber Lauren Singer to go waste-free.
"I have always liked nature and going outside, and I have seen all the waste and trash that we all make,"Abbruzzese said. "My family and I fill around two trash bags a day. That is very wasteful."
Abbruzzese has started to use things that can be reused instead of items that are put into the waste bin, such as metal straws, Hydroflasks, produce bags, bar soap, bamboo toothbrush, and tablet toothpastes.
"Ziplock bags should be the number one thing … gone and replaced with paper bags, because thousands of people bring them to school and work, and then they are just thrown away," Abbruzzese said.
Abbruzzese believes that if people actually realize how big of an impact all this waste has on the earth, more people would want to go waste-free as well.
"I believe that many people could make a difference—even schools," Abbruzzese said. "I believe that the wax paper that is given out during lunch is a waste. Kids just throw them away and sometimes even just throw it on the ground."
Many people believe that limiting their waste production does not have benefit on them at all. However, Abbruzzese has been doing research on this topic for the past two months to prove otherwise.
"It helps you maintain a healthy lifestyle,"Abbruzzese said. "It also reduces your carbon footprint on earth. It costs a lot less than the products you would usually go out and buy."
When Abbruzzese comes across videos about waste, he watches them and it motivates him to keep wanting to do all that he can to help the environment .
"I think [waste is] very gross, just walking around and having to see it, plus animals are getting harmed with all this waste," Abbruzzese said. "They are getting stuck in the plastic and suffering. I believe that I will stick with this throughout the years and keep going deeper into it as I'm on my own."