All about that base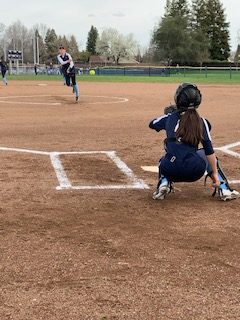 Neveah Hernandez, Staff Writer
March 5, 2019
Hang on for a minute...we're trying to find some more stories you might like.
Playing softball is not just about how they play the game, but about the bonds that they form with their teammates. They are not just a softball team, they're a family that grows and learns together.
"I'm really close with my teammates on and off the field," senior Jordyn Oliver said. "We [sometimes] go out to dinner or lunch."
Oliver has been playing softball since she was in the sixth grade and has played on our school's varsity team for four years. She grew up with parents who were involved with the sport and she was inspired by them to play. Next year she will be joining a new softball family at St. Mary's College. For now, she is having fun playing for Oakmont during her final season of high school softball.
"[I'm looking forward to] the rise in competition [in college]," Oliver said. "My whole life I have worked for this moment."
For sophomore Alyssa Ouimet, softball is all about playing the game that she loves with the people she cares about. She looks forward to each and every season, and of course winning, but the game itself is not her favorite part. Ouimet has been playing for nine years and still looks forward to getting on the field and giving it her best. She has been playing for Oakmont for two years and hopes to continue throughout her junior and senior years. She believes anyone could be a softball player as long as they put forth the effort.
"The players [are my favorite part] and getting to know each teammate individually," Ouimet said. "If you have ever thought about playing it then you got to go and just do it."
Sophomore Jaap Baines started playing softball after her parents signed her up for it at the age of six. Since then, she has fallen in love with the game. Not only does she love the game, but she loves her teammates too and views them as her sisters. For this upcoming season she is excited to get back out on the field with her softball sisters and meet some of the new players that she will grow closer to.
"[My favorite part is] just making new bonds with all the different teammates I get to meet. They are like my sisters, so I love the new friendships," Baines said.
Being a softball player is all about the friendships you make and how you play the game, not only the physical aspect of it but the mental too.
"Softball is more mental than it is physical in my opinion," Baines said. "Once you have your mental game down it is easier to get the physical game down because you can't be super hard on yourself otherwise it's hard for you to get better at softball."
About the Contributors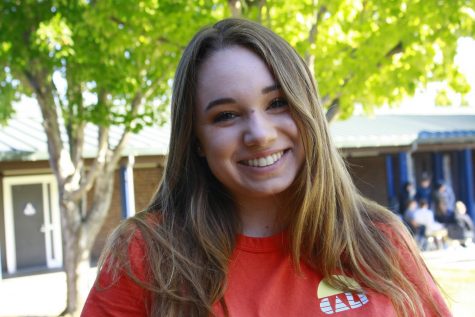 Raeann Navarro, Staff Writer & Photographer
Raeann Navarro is a junior and second year staff writer and photographer. In her free time, she plays soccer.