Season in review: Varsity Boys' Soccer
Our boys soccer team went undefeated this season after all of the work and effort that the boys put in. The team improved their skills and worked together to become league champions.
"The best part of the season was going on a 7 game win streak leading into playoffs," junior Christian Barajas said.
Throughout the regular season, senior Zwannah Johnson made 23 goals, which was the most in the league and 13 more than the person in second place. Senior Josh Golka led the league in assists, performing eleven of them.
"The best part about being a freshman on varsity was being able to learn how Oakmont plays and have so many role models on one team," Carson Dubay said. "That's one thing I will miss, the seniors and how everyone gave me something to look up to."
Towards the beginning of the season, the boys played Rio Linda and tied 1-1. In a notable game later on, Oakmont won 6-2. Three of those goals were from Johnson, making that game one of many where he got a hat trick.
The team had a regular season record of 7-0-3, which means that they won seven games and had a tie at the other three. They went on to play in two playoff games.
In the first playoff game, they played against Johansen High School and won 4-2 after scoring two unanswered goals in the second half. Of the four goals, Johnson scored two, Luis Sanchez scored one, and Noah Collins scored one.
In the second round of playoffs, the Vikings lost against Central Valley with a score of 3-2 after Central Valley scored a goal in the second half of overtime. Colby Druckenmiller made one goal in the first half, and Golka made the other.
"It will be hard to match the competence, charisma, and brotherhood that we had this year," Dubay said. "I was really glad to be part of it all."
About the Writer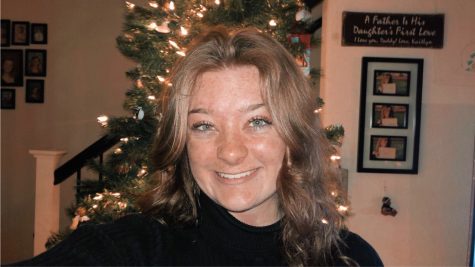 Kaitlyn Edwards, Editor-in-Chief
Kaitlyn Edwards is a junior and in her third year of working on the Norse Notes staff. During her sophomore year, she was the sports editor. Outside of...