Live Like Soy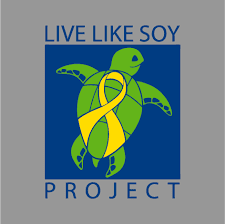 Nevaeh Hernandez, Staff Writer
January 24, 2019
Filed under News
Hang on for a minute...we're trying to find some more stories you might like.
No one wants to imagine what it is like to see their child, sibling, or friend fight for their life against childhood cancer. Unfortunately, the only way to raise awareness and to help find a cure is to talk about childhood cancer and Oakmont High School Girls JV and Varsity basketball team are doing exactly that. On January 24, the Girls JV and Varsity team decided to partner up with the Live Like Soy Project and several other foundations to help raise money and awareness for childhood cancer. There will be a silent auction taking place at 5 p.m. as well as two basketball games, JV at 5:30 p.m. and Varsity at 7 p.m.
"It is an opportunity to bring awareness to childhood cancer and raise money for different foundations and projects that help young children who have cancer," Coach Rachel Stewart said.
Coach Stewart is the coach of the girl's basketball team and one of the head directors of the Live Like Soy Benefit Game. The benefit game is in honor and memory of Sawyer "Soy" Orion Rummelhart, the young boy who inspired the Live Like Soy Project, and Camryn "Camy" Smith along with their family and friends who knew them. This year is the third annual benefit game and it is held at Oakmont High School, who will be going up against Lincoln High School. All of the proceeds will be going to several foundations and projects hand chosen by our own, Camy Smith's parents. These include the Sweet Dreams Foundation and Keaton's Child Cancer Alliance. This year would have been Camy's senior year at Oakmont and will be honored at the game.
"Everything we raise there [at the game] goes to the foundation," Stewart said. "Half of it goes to Live Like Soy, and half of it goes to Sweet Dreams and Keaton's Child Cancer Alliance."
The first benefit game raised a total of $3,655.20 and the following year it raised $4,679.08. Although there is no set goal of how much the team wants to raise this year, they want to raise as much as they possibly can. There will be a silent auction along with hats and t-shirts for sale at the game to raise additional money. Those who buy anything at the game and auction, including the snacks, will be helping to put money towards the several foundations chosen.
"This is my third year [running the benefit game]," Stewart said. "It's [mostly] me and my girls trying to get the word out. We want as many community members to come out as possible."
The benefit is not only a way to raise money for foundations, but also to raise awareness of every child in the world fighting for their life. Not only is it just the game but there will be a performance from the school band, cheer squad, dance team, 106.5 MCing, and the Sacramento Kings break-dancers.
"I think it's really great to see the families come and see [the game]," Stewart said.