The gift of giving
Emily Rojas, Staff Writer & Editor & Designer & Photographer
December 17, 2018
The holiday season is the season many know for giving and receiving gifts, eating incredible amounts of food, and spending time with their family. When thinking about giving gifts, many people's minds resort to the thought of running to Target at the last minute and searching in the under $5 isle. However, there is a much more impactful style of gift giving that some students around Oakmont partake in — giving back to their city through community service.
Students like junior Anna Ranario as well as sophomores Eliana Baissa and Sean Ablang do just that. These students are involved with community service organizations that directly help and influence Roseville, and those living in it that are less fortunate. They donate their time all year round, but they all agree that there is something about helping and giving back during the holiday season that just cannot be topped.
"I have a giving heart," sophomore Eliana Baissa said. "I grew up with my parents giving and once I finally got into it myself I was like, 'Wow, this is really amazing'."
Baissa works with Convoy of Hope and donates her time to kids in need during the holiday season. She was introduced to Convoy of Hope by a friend when she was 10 years old, and now she helps wrap Christmas presents for kids who need them. When Baissa first started, she felt overwhelmed and rushed, but as she adapted to the pace of things, the feelings of fulfillment and joy began to set in.
"Seeing their reactions is my favorite part," Baissa said. "One time this little girl gave me the biggest hug, and she started crying and she told me, 'I've never been shown this much love and compassion before, thank you.' And later I got a letter from her and her parents, and that really made my day."
Junior Anna Ranario and sophomore Sean Ablang perform their community service work through our school's Key Club. This year, they are looking forward to events they get to participate in.
"Key Club is a student based community service club," Key Club president Anna Ranario said. "It's run by students. There's a board, and together we try to find opportunities for community service. Every December we do this thing called K-Kids, and we go shopping at a Target with children and we get them whatever they may need for the holiday season like foods, clothes, toys, or presents."
They also do canned food drives through the Placer Food Bank to help gather food for holiday dinners for families who may not have the money or means to afford their own.
"I believe our service helps our community," sophomore Sean Ablang said. "I feel like my heart becomes whole because I know that someone out there in my community receiving help in their time of need. It just makes me feel accomplished."
About the Writer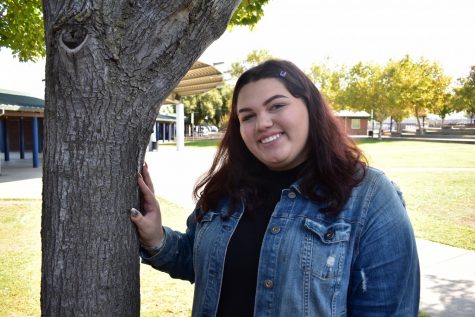 Emily Rojas, Editor-in-Chief
Emily Rojas has been on the Norse Notes staff for 4 years, and currently fulfills the roles of editor-in-chief, head photographer, as well as head designer....