Going for the goal!
Both boys varsity and junior varsity soccer teams at Oakmont are working hard to become the best that they can be this season. The varsity team is working their hardest to make it to playoffs and then, hopefully, state.
Varsity
"The season is going to go well because this year we have so many fast players," sophomore Nick Forry said.  "Every single person on this team is friends with each other. There's no arguments or grudges."
During their game against Rosemont on November 28, Oakmont won 4-2. Senior Zwannah Johnson scored three goals and junior Noah Johnson scored the other goal.
"The team can definitely improve on communicating and passing this season," junior Pete Gonzalez said.
To make sure that the team can keep on winning their games, they have practice five days a week.  During practice, they do passing drills, shooting drills, and sometimes even do a scrimmage at the end.
"Although [our coach] usually focuses on the wins, he usually tells us that we have to stay focused within the game," senior captain Zwannah Johnson said. "We have to finish our game strong. We have to finish in a way that we start the game."
Junior Varsity
"We lost our first game, but this is just pre season," junior Justin Follett said. "We have a long way ahead of us."On November 27, Oakmont lost 0-6 against Del Campo High.  The team did not have many practices before the game, and were still learning how to work together to make the goals to win.
"I think the season will go well because all of the players are so good," sophomore Erick Beltran said.
Oakmont played against Rosemont on November 28, and lost 3-0. It is pre-season, meaning that the team did not play in a game that was not as important as league games.
"I think right now the team needs to work together more, but I think we'll eventually get that down," freshman Nikola Skrbec said. "We should do really good."
About the Contributor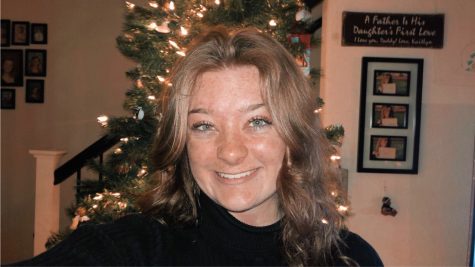 Kaitlyn Edwards, Editor-in-Chief
Kaitlyn Edwards is a junior and in her third year of working on the Norse Notes staff. During her sophomore year, she was the sports editor. Outside of...