How to spend a cold winter day – Q&A
When it is starting to get really cold outside most people turn towards their homes for warmth. While some would drink a cup of hot chocolate or tea, others prefer to read a book or binge watch Netflix. To find out more I interviewed senior Rachel Ivey and junior Hannah Barton to find out some of their winter traditions.
Alyssa Andres, Staff Writer
December 3, 2018
Filed under Features
Hang on for a minute...we're trying to find some more stories you might like.
When it is cold outside, what is your favorite thing to do?
RI: "Have movie marathons with my friends, because if you're gonna stay inside you might as well make it interesting."
HB: "I curl up in blankets because my body can not handle the cold."
What is your favorite hot beverage during a cold day? Why?
RI: "Hot chocolate with a lot of whipped cream."
HB: "A vanilla latte, because I love coffee."
Would you rather spend time outside or inside when it is cold? Why?
RI: "Inside because I hate the cold weather."
HB: "Inside because the cold is too cold for my body to function."
If it is cold outside what would you spend most of your time doing during the day?
RI: "Watching movies and hanging out with friends."
HB: "Watching 'The Office' inside on Netflix."
Have you ever done a winter photoshoot? Why or why not?
RI: "Yes. Every year we have family pictures in the snow."
HB: "Yes I have, every year my family takes Christmas photos outside in the freezing cold because they are crazy."
What is your favorite food to eat during a cold day? Why?
RI: "Soup, because I love the little soup crackers."
HB: "Chicken strips because they are so good and they have good sauce."
Have you ever gone sledding, skiing, or snowboarding? If you have, did you like it? If you have not, would you consider doing it?
RI: "I went sledding and injured my tailbone so it was an okay time I guess."
HB: "I went sledding in Tahoe on our cabins back porch. And I didn't like it because I fell down."
What is your favorite movie to watch when it is cold outside? Why?
RI: "I like watching Hallmark Christmas movies because they are super cute."
HB: "How the Grinch Stole Christmas" and "The Nightmare Before Christmas", because they are my favorite movies."
About the Writer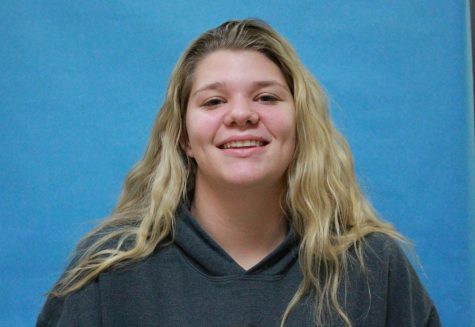 Alyssa Andres, Staff Writer
Alyssa Andres is a junior and a first year staff writer for Norse Notes. In her free time she enjoys cheer leading, working out, and spending time with...