The supernatural come to life
Kaitlyn Edwards, Staff Writer
October 29, 2018
Filed under News
Hang on for a minute...we're trying to find some more stories you might like.
Our professional drama class is putting on their 15th annual Halloween show on October 31 in the theater.  Their hope is to expose a larger audience to theater in the hopes of attracting more people to their other upcoming shows.
"Drama puts on the Halloween show because it's a great way to get the whole Oakmont community together [and support] drama class [by watching them] show off their skills and acting talents," senior Isaac Munoz said.
The Halloween show is completely different than other drama productions. The show is completely free to students that want to see the show and it is performed during the school day.
"[The play] is called House Hunters: Supernatural," drama teacher Mrs. Howard said.  "So it's sort of like a House Hunters episode where the main characters are looking for a new house and things go wrong."
House Hunters: Supernatural has drama references throughout the play, such as a snippet of Macbeth.  The students in English 12 study Macbeth during the school year, so having this snippet allows seniors to see what they are studying come to life.
"We put on the Halloween show to say thank you to everyone at school by offering them a free show so they can come support us, watch it, and get in the Halloween spirit," junior Coryn Burghgraef said.
House Hunters: Supernatural will be put on five times throughout the day on October 31.  The show will be performed once every class period for the invited classes, and then it will be performed for the last time after school.
"I think what makes this show so unique is that we have new people coming out ready to perform their talents and show off what they got," senior Isaac Munoz said.  "That's what makes this show very special."
About the Writer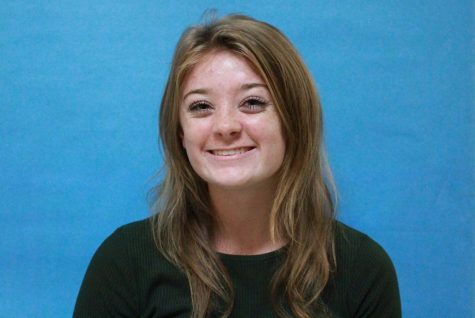 Kaitlyn Edwards, Staff Writer
Kaitlyn Edwards is a freshman and a first year staff writer for Norse Notes. In her time outside of school, she writes novels online and spends time with...