Chris Evans is People magazine's "Sexiest Man Alive"
Actor Chris Evans was named 2022's "Sexiest Man Alive."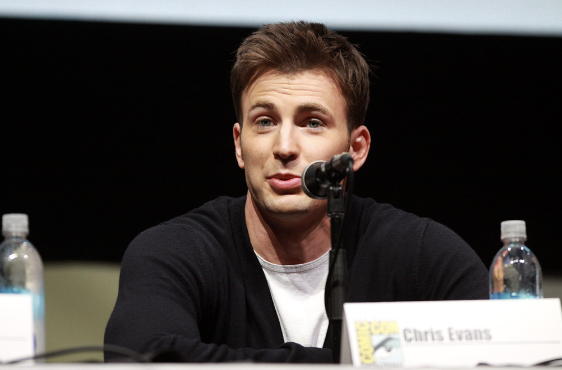 On the morning of Nov. 7, People announced that Chris Evans would be on this year's "Sexiest Man Alive" cover shoot. This yearly cover shoot has been a tradition since Mel Gibson first held the title back in 1985. The person who held the title in the year of 2021 was American actor, Paul Rudd. 
"My mom will be so happy," Evans said for People's cover story. "I mean, she's proud of everything I do, but this is something she can really brag about." 
Evans grew up in Boston, Massachusetts with a dentist father and a mother who produced school plays and local theater shows. For college, Evans went to Lee Strasberg Theatre & Film Institute with future co-star Scarlett Johansson. During that time, he started to partake in some small roles on-screen. 
When asked about what his middle school self might think of this, the actor said, "he'd probably be pumped, because this would probably be like the road to the cool table, you know? Which I was not at." 
Best known for his role as Captain America in the Marvel Cinematic Universe, he has appeared in 10 Marvel films, the last being in "Avengers Endgame" with ex-title holders Paul Rudd and Chris Hemsworth.
In an interview with People, Evans said, "I mean really, this would just be a point of bullying to my friends, I mean this is, you know, ripe for harassment." 
On Nov. 14, Hemsworth went on Jimmy Kimmel and said, "it's like a passing of the torch," when asked by Kimmel on the show. Hemsworth and Evans are also a part of an Avengers group chat, in which, as Hemsworth claims, Evans got teased by his coworkers a little.
Hemsworth did admit that he was proud of his fellow co-star for getting the title, saying that, "he's indeed a sexy man."
"It's something that is, as you know I become old and saggy, that I can look back and say I remember," Evans said, which is something not a lot of people can say in complete confidence. 
Two days after the title was released, rumors started spreading about him and Portuguese actress Alba Baptista's romantic involvement. The duo is said to have been hiding their relationship for over a year for privacy.