How Does Smoke Affect Athletes' Futures?
Recent smoke from California fires could cause athletes potential health issues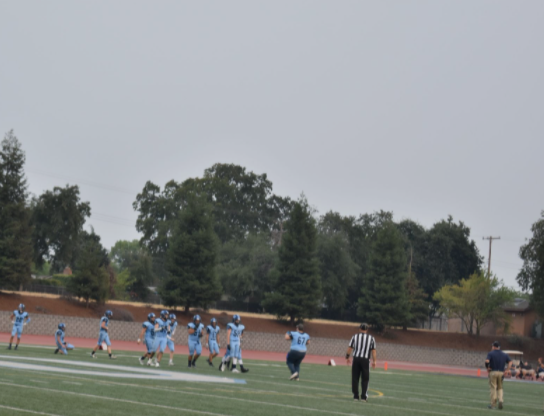 Wildfires have been rampant in California recently, forcing many to evacuate their homes, and filling the sky with hazardous smoke, and affecting the air quality.
Coaches deciding to have assorted practices, or games in unhealthy conditions, can potentially lead to future lung problems. Having  kids exercise amidst the smoke from the Caldor Fire and the Dixie Fire can pose serious health risks.
"[Smoke] can cause a range of health problems, from burning eyes and a runny nose to aggravated chronic heart and lung diseases," the EPA said.
According to Airnow, the AQI (air quality index), was 106 on Friday for the Roseville/Rocklin area.  Many high school football games in the district were cancelled due to the bad air quality.
"AQI values at and below 100 are generally considered to be satisfactory. When AQI values are above 100, air quality is considered to be unhealthy," the EPA warns.
Even though the AQI was considered unhealthy, the Oakmont vs. Roseville High School football game last Friday still carried on, through the hazy skies, and thick air.
Kyle Stahlecker, a junior on the Oakmont Varsity Football Team, felt that the team was not impacted by the poor air quality. 
"It didn't affect us very much," Stahlecker said. He was comfortable playing through the smoke .
"I was fine with it," Stahlecker commented.
Ultimately, the decision on whether or not to exercise in poor air quality is to be made by individuals, but if you do decide to exercise in unhealthy conditions, then you have to remember the potential future health problems.