A decade of cheering comes to an end
Jordan Robinson's personal experience with her years as a cheerleader
As Senior Jordan Robinson gets ready to graduate, she reflects on the years she has spent cheering. She starts off with recollecting when she first started her passion for cheerleading.
"I started doing cheer when I was eight years old," Robinson said. "I mainly got into doing cheer by watching my older cousin at the Oakmont cheer competition back in 2011."
At that moment, Robinson's passion for cheerleading started and continued on for the next ten years. Over the years, she has learned many valuable lessons from cheerleading.
"I have done cheer for just about 10 years now," Robinson said. "I have learned the importance of having patience and competitiveness when having to deal with many different types of teams and multiple competitions."
With learning these different lessons that cheer gave her, Robinson also gained many values from cheering.
"I have mainly gained confidence, new friendships, and just overall a new sense of self," Robinson said. "I wasn't really sure who I was when doing different athletics and sports before cheerleading and I was kinda lost on what to do with myself."
For Robinson, cheerleading helped her find herself and paved the way for who she wanted to be. If it wasn't for cheer, Robinson believes she wouldn't know what kind of person she would've been.
"Cheer has kind've changed my whole life because my time has been busy with all my teams and my life revolves around it," Robinson said. "It has also just given me something  to do or else without cheer, I would've just stayed at home and ended up not doing anything with my life."
With only a little bit of time left till graduation, Robinson is saddened with her time cheering coming to an end. Although she knows that the memories she's made cheering over the years will never be forgotten.
"This is sadly my last year cheering and the long decade comes to an end this year," Robinson said. "Though my cheer career is ending, I will never forget the memories I've made with it and I will always cherish them forever."
About the Writer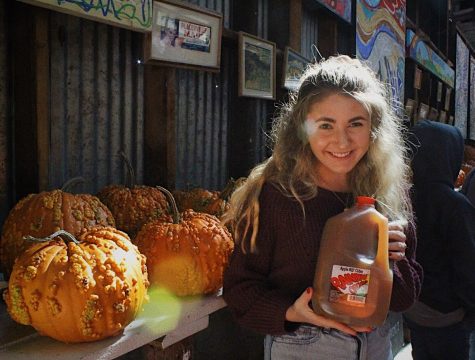 Marika Alexander, Staff Writer
Marika Alexander is a senior and this is her second year working on the Norse Notes staff. Outside of Journalism, Marika loves to hang out with her friends...