Running Rockstar
Sophomore varsity girls runner Mia Hirsch takes the cross country season by storm.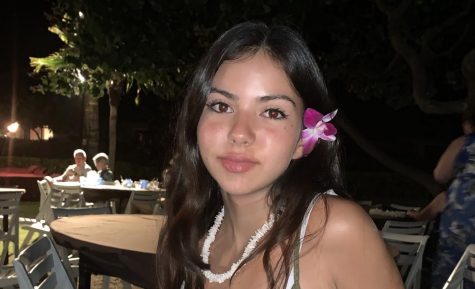 More stories from Valentina Moreno
Becoming the fastest female runner on the cross country team, qualifying for state, and becoming Oakmont's fifth fastest girl in the school's history to run on the Section Finals course are among Mia Hirsch's extensive list of accomplishments during her first year of cross country.
"I am very happy with how I did this season because I definitely exceeded my own expectations on how far I could go," Hirsch said. "I'm very proud of myself for doing so well."
The successful season, however, came entirely unprecedented to the new runner.
"My accomplishments were very unexpected because I did not realize I could reach the level I did through training," Hirsch said. "I definitely was not aiming to make it to state when I started conditioning in the summer."
As it was a new experience, running cross country was daunting at first.
"I was extremely intimidated in the beginning," Hirsch said. "I knew everyone around me was much more experienced, so running the first meet was very scary."
Despite initial intimidation, Hirsch progressed very quickly throughout the season.
"In the beginning of the season, I did not know much about running cross country and I was very unfamiliar with everything," Hirsch said. "As the season went on, I trained hard and began improving until I got my spot on varsity."
Participating in cross country was both a rewarding and difficult experience for Hirsch.
"Going to practice and training hard everyday was definitely very difficult, but at the end of the day, I could see myself and the team getting stronger and faster," Hirsch said.
As she began improving, Hirsch was more motivated to improve even more.
"I was motivated by my first successes," Hirsch said. "As I began to believe that [if] I work hard enough I can succeed, and after making varsity [after] a few meets, I began to get inspired to do better."
Hirsch hopes to do well at the state meet in order to extend her season. The CIF State Cross Country Championship is on November 30 at Woodward Park in Fresno at nine a.m.
"If I do really well [at state], I could have the opportunity to go to nationals, which would mean running against people from around the country," Hirsch said.
Hirsch plans to integrate cross country into the remainder of her high school career.
"I'm definitely planning on continuing to run cross country for the next two [years] of high school," Hirsch said. "I did not expect to love it as much as I did."
Leave a Comment
About the Contributor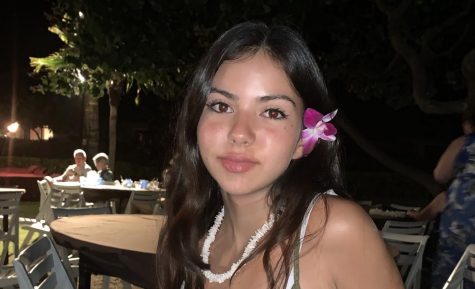 Valentina Moreno, Editor in Chief
Valentina Moreno is a senior at Oakmont and is in her third semester of working on Norse Notes. She loves to play tennis, paint, read, and play the piano....