Give blood, give life
Emily Rojas, Staff Writer, A&E Editor, Photographer, & Designer
February 12, 2019
On Friday, February 15, the school will be hosting its annual spring semester blood drive for Oakmont students who are interested in donating. There are two drives held every school year and this is the last chance to donate if students have not yet done so.
In order to participate, there will be tables in the quad from now until February 15 with forms for participants to sign up. Registration is free, and as a token of gratitude all participants will receive a T-shirt for their generous donation.
Participants must be 18 years of age, or 16 with parental consent, weigh at least 110 lbs, and in generally good health (i.e. no illnesses / diseases). However, athletes currently participating (within 48 hours) in sports may not donate. They also must bring a picture I.D. (driver's license or student body card), and parent signed waiver if under the age of 18. Remember to eat a good meal and drink plenty of water before and after giving blood.
"To have a successful donation experience, the best thing to do is to eat a good dinner and breakfast," Health Academy Coordinator Wes Muller said. "Eat well, drink well, sleep well. Drink lots of water and get six to eight hours of sleep the night before."
Many people tend to feel light-headed or somewhat sick due to blood loss, therefore students will be given a snack and a period of rest time to regain their strength before resuming their day.
Participants will give about one pint of blood with each donation. For every 25 pounds of body weight, there are about two pints of blood, meaning that one pint being gone is not very significant. The body will replenish the lost fluids within about 24 hours.
Donating blood is a vital element in the survival of many medical patients every day across the country. Statistics show that every two seconds, someone in the U.S. is in need of blood. One donation holds the potential of saving three lives. It does not take much to participate in the drive this year. Remember to give blood, means to give life.
About the Writer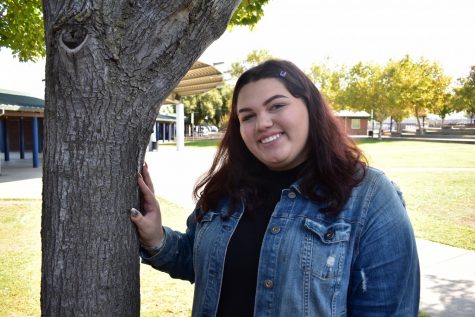 Emily Rojas, Editor-in-Chief
Emily Rojas has been on the Norse Notes staff for 4 years, and currently fulfills the roles of editor-in-chief, head photographer, as well as head designer....