Santa's Helpers bring holiday cheer
Hang on for a minute...we're trying to find some more stories you might like.
This year's annual Santa's Helpers was on December 11. This is an event that Oakmont has been doing since 1991. Each year Oakmont partners together with FC Royce Elementary School in North Highlands to bring the students there a little bit of early holiday cheer.
"This is important for both FC Joyce students and school as well as our own students," long-time teacher volunteer Nicole Haynes said. "We are able to fulfill class wishes for supplies, games, books — whatever the class needs/asks for — for every class grades K-6 (about 18 classes) up to $100 per class. This directly supports learning and engagement for students in their classrooms."
The gathering of both our students and teachers with FC Joyce really helps benefit their school. A widely unknown truth is that many teachers need to pay for their own classroom supplies. A study by the National Center for Education Statistics in early 2018 showed that these teachers spend an average $479 a year out of their own pocket for their classrooms. Oakmont helping out these classes can take away 20% of this hardship for teachers.
"I loved being able to bring holiday cheer to those in need. My favorite part [about Santa's Helpers] was seeing all the smiles on the children's face while they were opening their well-deserved gifts," senior Jenna Reppas said.
Not only does this event help teachers out with supplies and makes it easier to keep the students engaged in doing so, but the students are helped out too. Our volunteers bring gifts for the children that are sure to brighten any kid's week. It is Oakmont's hope that Santa's Helpers continues far into the future.
"I think there is also great benefit for our own Oakmont Students; not only are we directly impacting our community and students by contributing to their classroom, the students who attend the field trip get to be a part of something that opens their eyes to a world possibly different than their own," Haynes said.
About the Writer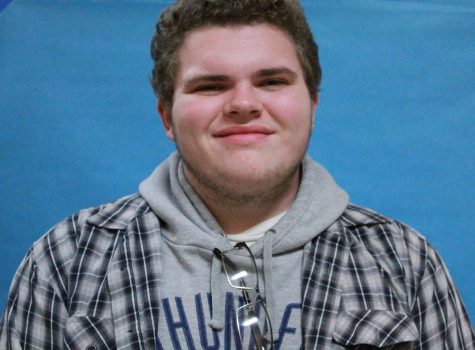 Paul McLaughlin, Staff Writer, Sports Editor, & Copy Editor
Paul McLaughlin is a senior and third-year staff writer, website coordinator, sports editor, and copy editor for the Norse Notes. In their free time, they...