Review of girls water polo
Alyssa Andres, Staff Writer
December 3, 2018
Filed under Sports
Hang on for a minute...we're trying to find some more stories you might like.
The Oakmont girls water polo season may not have gone how they would have liked, but they have grown closer to each other as a whole. Closing out the season, varsity's overall record was five wins and fourteen losses and junior varsity's record was nine wins and one loss. Although both varsity and junior varsity teams strived to win each game for a chance of going to league, they prioritized their teammates and the bonds they made with each other throughout the season.
Junior Varsity Girls Water Polo
"JV is filed with strong individuals that when working together became unstoppable, no matter the opponent!" head coach Madison Scott said.
During the season the junior varsity water polo team faced some big opponents in the water. But their coach always pushed them to work harder at practice so they were prepared for any team. Scott believed that they could beat any team as long as they worked together to be unstoppable.
"I think JV really bonded well," sophomore Faith Bertoni.
Junior varsity was extremely proud of their record for the overall season and their coach was also proud of the score but she was more proud of the team's dedication. On the first day of practice before leaving they all chanted "coach" at the end of practice. Learning to adjust to their coaches expectations this year was no hardship for them as long as they worked together.
"I think through our hard work, determination, and our coaching we became a good team," freshman Mackenzie Kohler said.
Varsity Girls Water Polo
Considering how their season went several players on the varsity team have expressed that this was not their best season. But, they believe that above the winning or losing they love how they were finally able to work together at games. This can be vital given the physicality of the sport and how hard it can be.
"It's very violent and if it's under the water then the refs don't have to call it," junior Katie Wassom said.
Underneath the water during a match is more difficult and intense than above the surface. Wassom gives insight about all the kicking and fighting involved. When the game is going on, the referees pay attention to the surface of the game looking for fouls or misconduct of the rules. Swimming non-stop for the quarter  when you have other players kicking you or trying to pull your swimsuit off during a game makes it difficult to stay afloat.
About the Writer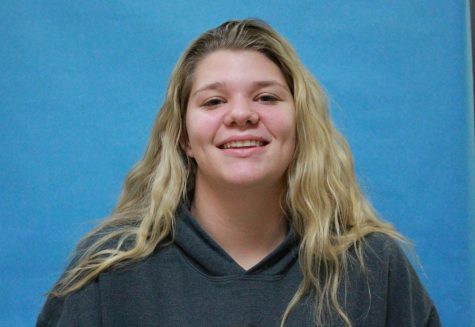 Alyssa Andres, Staff Writer
Alyssa Andres is a junior and a first year staff writer for Norse Notes. In her free time she enjoys cheer leading, working out, and spending time with...