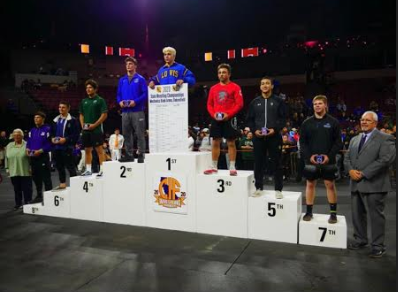 Lauren Watanabe, Staff Writer

March 6, 2020
Junior Sean Myles placed seventh in the CIF State Wrestling Championships on February 27-29 at the Rabobank Arena in Bakersfield, CA. Myles along with fellow junior James Mintmier were the only two wrestlers from Oakmont to qualify for the state competition.  "Going into the tournament I felt a lot of...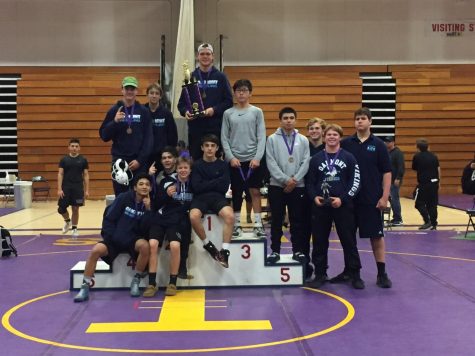 Kate MacPherson, Staff Writer & Copy Editor

December 3, 2018
Saturday marked varsity wrestling's first tournament of the season. The team took first place at the Tokay high school invitational for the second year in a row. "Our team is starting to become an actual program where Oakmont will be a high school that's known [for wrestling]," junior team...