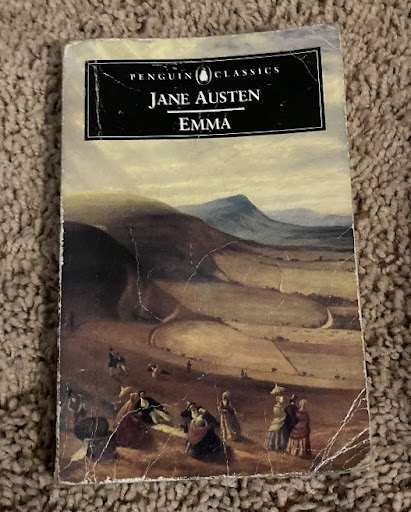 Emma Fischel
206 years ago, in November of 1815, Jane Austen released her third novel, "Emma," which has remained unforgettable throughout the history of literature.
The story is set in a fictional town called Highbury and closely follows the main character, Emma Woodhouse. Bored with her life, Emma meddles with the romantic affairs of those around her and calls herself a "matchmaker." She took two close friends, brought them together and put them in situations to increase their likelihood of falling in love.
Emma is self-centered and finds joy in mixing up others' lives since she finds her own life already perfect.
Throughout the novel, she has a close male friend, George Knightley, who corrects those around him, honestly judges, and is the only one who challenges her, helping her form a more humble disposition. Despite all his strict judgement and need for order, George finds himself succumbing to love, the one emotion he cannot control and the one he feels for Emma.
Throughout the story, Emma and Knightley fight for love. The secret jealousy between the two characters creates a heart-wrenching masterpiece. Most importantly though, Emma learns her life is not more valuable than anyone else's and through this finds more appreciation for her friends and family.
Proper, elegant, and fully encompassing passion, "Emma" deserves a high 10/10 rating. The writing is a phenomenon in itself, remaining a timeless classic through the centuries.  
"Emma" is the perfect book for those who appreciate a slow burn and enjoy the subtle hints that further romance. The story is one to be remembered; Austen beautifully writes about self-growth and love.