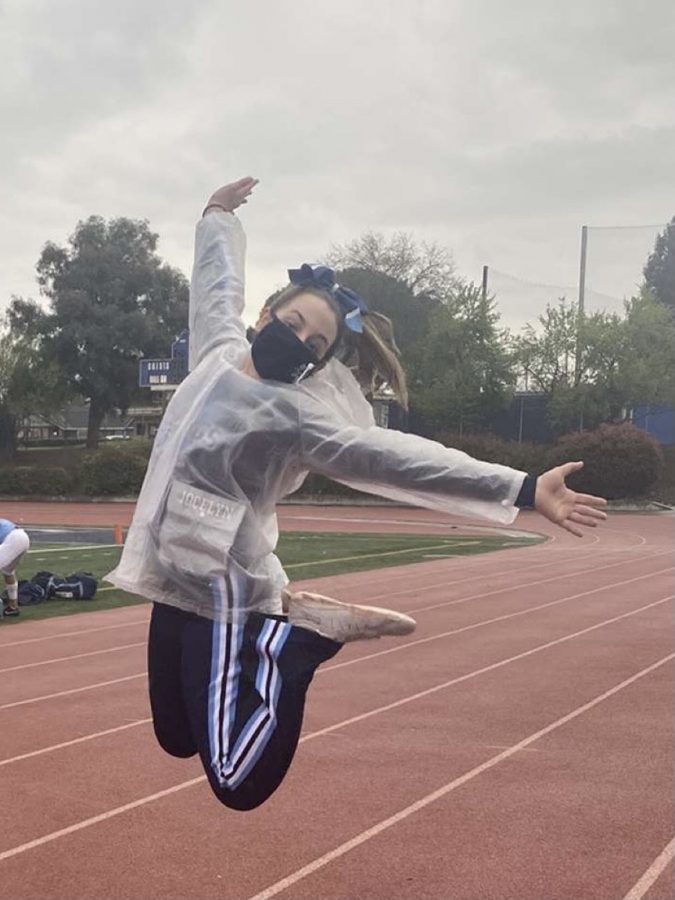 All Star cheerleader Jocelyn Leicester, a sophomore at Oakmont High School, is very involved in the Oakmont community.  Leicester has been cheering for a very long time and has always loved it.
"I saw my best friends cheering and it looked interesting, so I started tumbling and the gym asked me to join their team," Leicester said.
Leicester is a very busy student who has to balance two high school teams, one All Star team, and a lot of school work. 
"I get homework done in between practice times," Leicester said. "It's also super helpful when I get myself a daily schedule to follow so I know what's happening each day"
Even with such a busy schedule, Leicester is sure she wants to go to college after high school.
"My goal is to go to a four year university then go to med school after college," Leicester said.
Leicester might be busy, but she still has time to plan her life all the way until after high school, and she knows what she wants for her future.
"I want to go to med school then become a radiologist or have a job that involves some type of sports medicine," Leicester said.
No matter how busy she is, Leicester always keeps herself balanced and still has time to plan her life while getting good grades and playing sports.