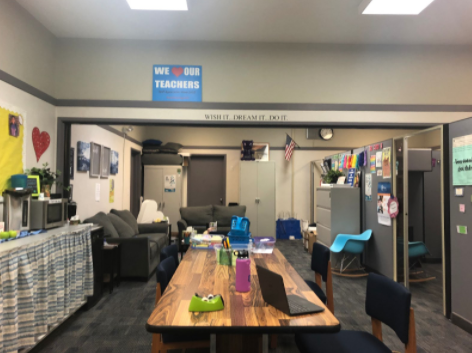 The wellness center is a resource for those who struggle with mental health. Specialists there are dedicated to helping the students of Oakmont.         
There are various areas of need that the wellness center focuses on. Some of these areas are mental health, substance use and prevention, attendance and truancy support, assessment and referral, and community partnership and referral. 
This year especially has been difficult for many students. It is important that teens learn to prioritize their mental health. 
"If students prioritize early and establish good patterns around self care, asking for help, and identifying signs, it's going to help them to be more successful and resilient," Wellness and Prevention Coordinator Cristina Dobon-Claveau said. 
Because of this, the wellness center has created support groups to ensure that students have a safe space to fulfill their emotional needs. These groups have handled the issues of grief and loss, gender support, complicated families, anxiety and depression, body image and self esteem, substance use, and perfectionism. 
Though those are some of their main purposes, the Wellness Center can also help with other needs.
"If students need help with transportation, clothing, food, or any other basic needs we can also support families in that way," Dobon-Claveau said. 
The stigma that surrounds mental health is a problem in society that we should all work towards getting rid of. 
"I want students and adults alike to have open conversations about their mental health, and to normalize the struggle that occurs when someone is experiencing mental health issues," Dobon-Claveau said. 
The Wellness Center does not only operate during the school year, but they offer wellness services in the summer as well.
If you ever need to reach the Wellness Center, they are located in room 503. You can also find the contact information of any of the mental health associates on the Oakmont website.