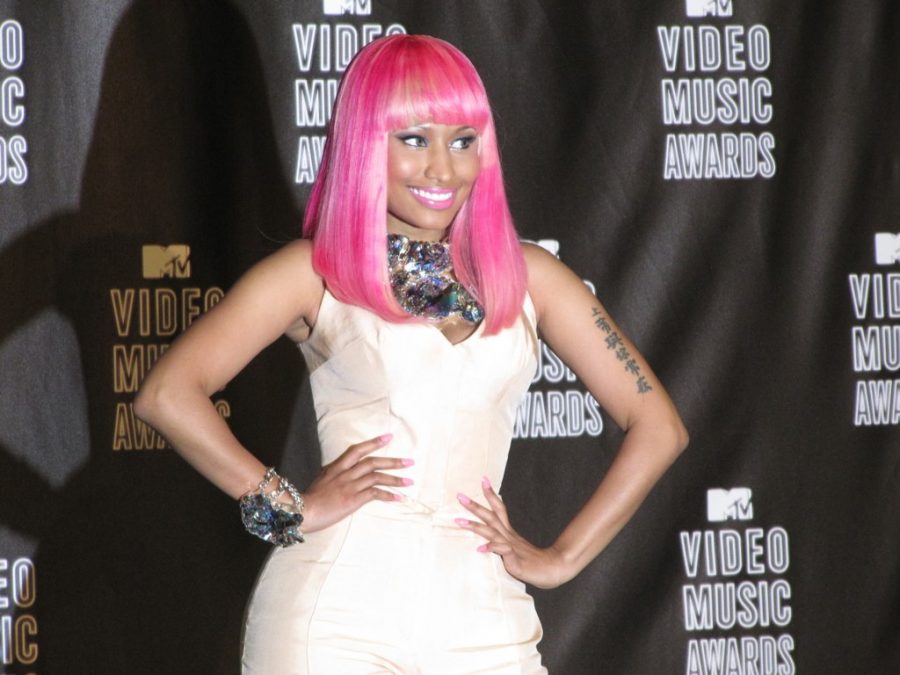 Courtesy of Wikimedia Commons
As the month of April comes to a close, let us rejoice for the nine year anniversary of arguably Nicki Minaj's best album to date, "Pink Friday: Roman Reloaded." This album was a defining piece of work for the rising star that was Nicki Minaj in 2012. Me and "all them white girls, party of five" thought that an examination of how it came to be, and how it affected her subsequent work would be a useful and thought-provoking investigation into the artistry of Nicki Minaj.
"First things first", it's very important to look back on the original album that sparked such intense barbifaction and set Minaj on her path to success, "Pink Friday." It is highly contentious which is better between the two, "Pink Friday" senior, or its aftermath "Pink Friday: Roman Reloaded". With hits like "Fly" featuring Rihanna, "Check it Out" featuring Will.I.Am, and "Moment For Life,"  one of the greatest hits of all time (undisputed), it makes it extremely difficult to overlook the original album.
 Comparatively, the reload delivers generational anthems, the likes of which include: "Roman Holiday", "Stupid H*e", "Pound the Alarm", "Va Va Voom", "Beez in the Trap", and the unforgettable track which cemented her in the ranks of rap legends, "Starships."
This album, also known as the neo-Enlightenment of the 21st century, resulted in a mass-barbification on an unparalleled scale. Her allusions to religion through the motifs of sons, Roman themes, exorcism, and hymns- "oh holy faithful, joyful and triumphant/ I am Roman Zolanski"- enticed a wider audience to appreciate the rap industry.
Prior to the 2010's, a period dominated by Nicki Minaj, rap was seen as shallow and many people did not appreciate it as an artful form of expression. Only recently has rap become more widely appreciated and enjoyed. Part of this comes from Minaj's pioneering of the pop-rap genre with hits like "Starships" that broke Billboard records and were extremely mainstream.
Another trait that set Minaj apart from her peers and allowed for more recognition in the industry was her engaging balance between her alter egos. Pink Friday introduced the iconic alias Roman Zolanski who was more outspoken and malicious than Minaj herself, which was something revolutionary at the time. She continued this pattern in the reload where she introduced the influential persona of Weezy (a reference to her longtime collaborator Lil Wayne) even going as far to proclaim "I am the female Weezy."
The reason for the success and recognition of Roman Reloaded specifically, was that it took artistic risks and showcased Minaj's individuality and drive as an artist. She used her quirks to her advantage, and did not allow herself to conform to a manufactured industry mold. Instead she forged her own path, and advocated for female empowerment within a male-dominated industry, asserting "I am not Jasmine, I am Aladdin."
Despite controversy Minaj has established herself as a role model to young women and her legacy as a champion of women will live on forever in the rap game. "All these b*tches is [her] sons, and [she] don't want custody."
Now THAT is female empowerment.