Fans everywhere are getting ready for the finale of "Attack on Titan"
After 2 years of waiting, season four has been released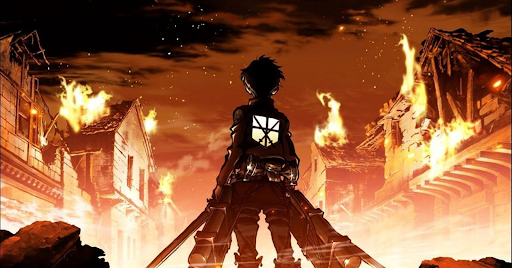 "Attack on Titan" is a shonen manga series created by Hajime Isayama, and currently has 132 chapters to the manga and 59 episodes currently to the anime.
The series started in 2013 and has released three seasons since then, with the last one being released in July 2018. 
The official Funimation YouTube channel dropped the trailer for season four, Attack on Titan Final Season – Official Trailer, on September 22 and fans everywhere have been counting down the days.
Japan's official release was yesterday and episode one is available now. It will air on Crunchyroll according to the streaming service's fall 2020 lineup, and will be available to viewers in the U.S., Canada, U.K., Ireland, South Africa, Australia, New Zealand, Nordic countries, the Netherlands, and Latin America.
Funimation also announced that a dubbed version will also be released on their streaming services. Part one will be released on December 11.
This finale to "Attack on Titan" will surely save this year for many.