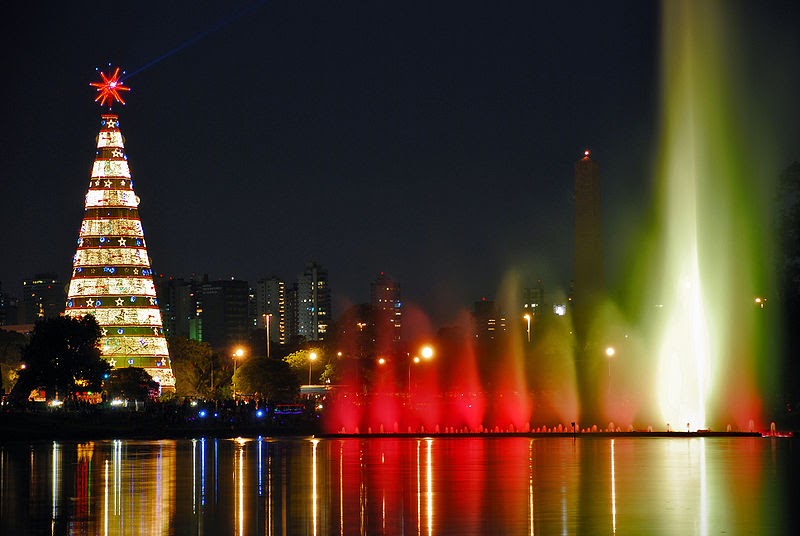 Silvio Tanaka
As the holiday season approaches, many people who celebrate Christmas have a variety of music to listen to. Songs such as "Jingle Bell Rock," "Santa Baby," and many more, excite the feelings that the upcoming holidays tend to give us. But have you ever wondered, how much do these popular songs earn throughout the years?
"All I Want For Christmas Is You" by pop artist Mariah Carey is a classic that always gets played each Christmas on many radio stations. The song was released in 1994 and yet it is still played like it came out just yesterday. The media even claims that when they think of Mariah Carey, they think of Christmas. That is how popular this song is. The famous Christmas song has earned over $60 million since it was released, according to a report in 2017 from The Economist. 
Another Christmas classic would be "Last Christmas" from Wham! released back in 1986. In 2015, The Telegraph had estimated that the royalties from the song was around £470,000 a year. During the unfortunate passing of George Michael on Christmas day in 2016, the popular song had increased with about 1.78 million copies sold on the Official Charts Company as stated by NME. 
Justin Bieber's "Mistletoe" has also been played for many Christmas seasons. Although it isn't as old as the previous songs, he has earned quite the money from the Christmas song. Many younger people tend to listen to this song due to the fact that it is more recent and trending in our era. According to CNN Business, Bieber has made about $950,000 in royalties just on Spotify from the song.
Michael Bublé's cover of "It's Beginning To Look A Lot Like Christmas" is another wonderful Christmas song that incorporates his soothing vocals and calming instrumentals. This classic has been on Spotify's most streamed Christmas songs. On Spotify, Bublé has made around $1 million in royalties according to CNN Business.
As time goes on, it is quite amazing to see what Christmas songs become a modern classic and how it truly impacts the holiday seasons, as well as how much money the singers make from these songs.