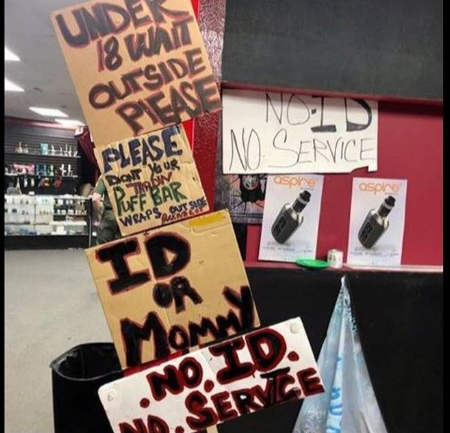 Placer County Sheriff's Office
Thursday morning Roseville Police and Sheriff deputies arrested Affordable Smoke Shop owner Tony Kako, 47, for allegedly selling paraphernalia to minors. 
Kako was set up in a sting operation by Roseville Police Department in which he was caught selling a nicotine device to the decoy, a 17 year old minor, ultimately leading to his arrest.
During the operation, officers viewed over 20 minors walking in and out of the shop, which is located off of Harding Boulevard, though it is unclear if any of them left with any items from the shop.
The cops were tipped off by community members who were concerned about Kako's active "selling of vape/tobacco products to minors," according to a Facebook post from the Placer County Sheriff's Office.
There was a vial of methamphetamine and a glass pipe found in a small room of the shop as well. 
As of right now, Kako is being held on charges of possession of a controlled substance, possession of drug paraphernalia and providing tobacco products to a minor, the Facebook post added. 
For many, this arrest was long overdue as it is rumored that he has also sold to Oakmont students in the past.