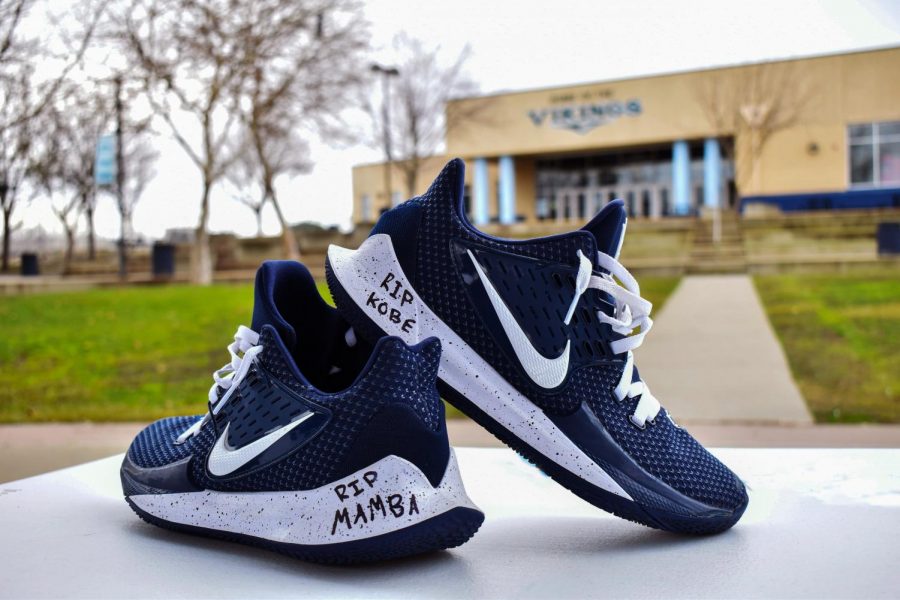 Emily Rojas
18-time NBA all-star Kobe Bryant and his daughter Gianna "Gigi" Bryant have passed away in a helicopter crash in Calabasas, California, on January 26 at the ages of 41 and 13. Their deaths not only mark a huge loss in the sports community, but also affect the global public as Bryant's legendary 20 year career with the Los Angeles Lakers cultivated a pop-culture icon. 
"I heard about Kobe and Gigi's death right when I woke up and it was heartbreaking," senior varsity boys basketball player Vraj Shah said. "I never expected to hear that one of the greatest players of all time, and someone who I looked up to had so suddenly died."
Originally drafted to the Charlotte Hornets as the 13th overall pick in the 1996 draft, Bryant was quickly traded to the Lakers where he would remain through the entirety of his successful career. Not falling short of any "greatest of all time" conversations, Bryant achieved five championships, two NBA Finals MVP Awards, 15 NBA All-Star Game appearances, two All-Star Game MVP Awards, 11 NBA first-team selections, and received the 2008 NBA MVP Award.
But it does not stop in death. Bryant will be entered into the Naismith Memorial Basketball Hall of Fame in August of this year.
"I admire his competitiveness and urge to win. It was a mentality he created," junior and varsity girls basketball player Madison Snyder said. 
The "Mamba Mentality" was a brand built by Bryant which resembled a unique sense of perseverance and drive for greatness that he embodied. As Bryant once described, "It means to be able to constantly try to be the best version of yourself." For many, this is the legacy that will live on, the form of leadership and performance execution that inspires all those who ever saw "Mamba" take the court. 
"I love the fact that it was always bigger than basketball. Kobe helped so many other people to reach for their goals," Shah said. "This will and should only reciprocate respect from athletes all around."
And reciprocate it will, as athletes and spectators alike continue to pay tribute and admire the man who found a passion and purpose not only in basketball, but the opportunities it gave him to reach a new level of community. 
"This unfortunate event will give everyone a reason to keep living on and playing the game of basketball," Snyder said.