At Fillmore East: The Allman Brothers
The Allman Brothers Band at their peak with their classical talent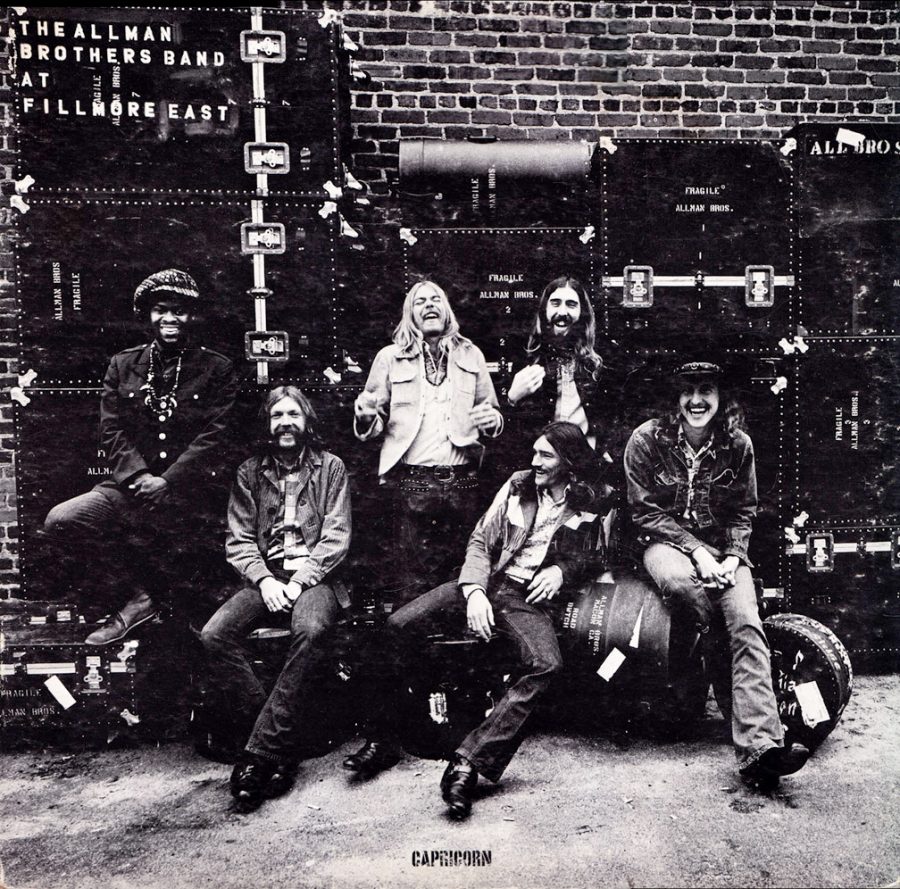 The Allman Brothers Band is a blues rock band founded in 1969 and is known for incorporating elements of jazz, blues, and rock. Their live shows are known for their jam-band improvisational style and pushing their songs to the limit musically, and artistically. The members consist of  lead and slide guitarist Duane Allman, lead vocalist, keyboardist Gregg Allman, guitarist Dickey Betts, bassist Berry Oakley, and drummers J.J. Johanson and Butch Trucks. They had their debut in 1969 with a self-titled album, which included their hit "Whipping Post", and their 1970 second album "Idlewild South", which included "Midnight Rider". Their third album effort was 1971 "At Fillmore East". It was a successful attempt at a live album recording, This was because "my brother had always believed a live album was what the Brothers needed to do, and the record company finally agreed with him. The Fillmore was just the logical choice. I don't think we even discussed another venue." said by Gregg Allman to Rolling Stone Magazine. At Fillmore East was comprised of a two-day stint at notable rock promoter Bill Graham's Fillmore East in New York City. The shows ran through March 12th, and 13 of '71. Originally, The band's spot was for opening for Johnny Winter and Elvin Bishop Group, but by the second set, the roles were reversed. The lineup included the band, as well and blues harpist Thom Doucette, and soprano sax player Rudolph Carter. The setlist covered famous blues numbers such as "Statesboro Blues", "Done Somebody Wrong", "Stormy Monday", "You Don't Love Me", "One Way Out", and more. These covers included extended jams solos, making some of the songs 20+ minutes. The Band obviously covered their original material with "Don't Keep Me Wonderin", and 20 minutes of Dickey Betts' own "In Memory of Elizabeth Reed", and 23 minute version of their hit "Whipping Post", and more. The original 1971 release "At Fillmore East" only featured 7 songs because of the limited space on a vinyl recording. However on July 29th 2014, "The 1971 Fillmore East Recordings" was released which included the complete two day shows instead just 7 songs. The album includes the complete set of the March 12th first and second show, as well as the March 13th first and second show. It also features the show when The Allman Brothers Band returned in late June of that year to play again. "My brother made up the set list, and it didn't change very much from night to night. He liked it that way. We'd swap out a song or two, but we pretty much kept the same songs. The thing was, we'd never play them the same way twice." Gregg Allman to Rolling Stone Magazine. "At Fillmore East" reached number thirteen on Billboard's Top Pop Albums chart, and was certified gold by the Recording Industry Association of America that October. The album was then certified platinum on August 25, 1992. It was selected for preservation in the Library of Congress in 2004, deemed to be "culturally, historically, or aesthetically important" by the National Recording Registry. "At Fillmore East", and "The 1971 Fillmore East Recordings" is available on all platforms.
About the Writer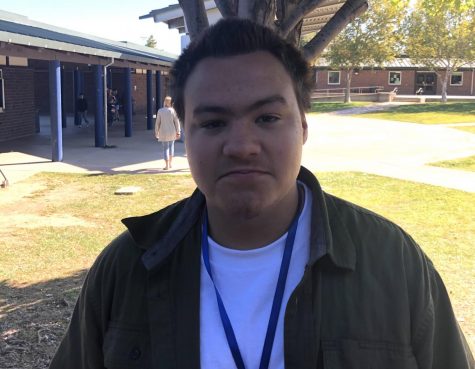 Mario Sandoval, Staff Writer
Mario Sandoval is a junior and first year staff writer. In his free time, he likes to hang out with friends.