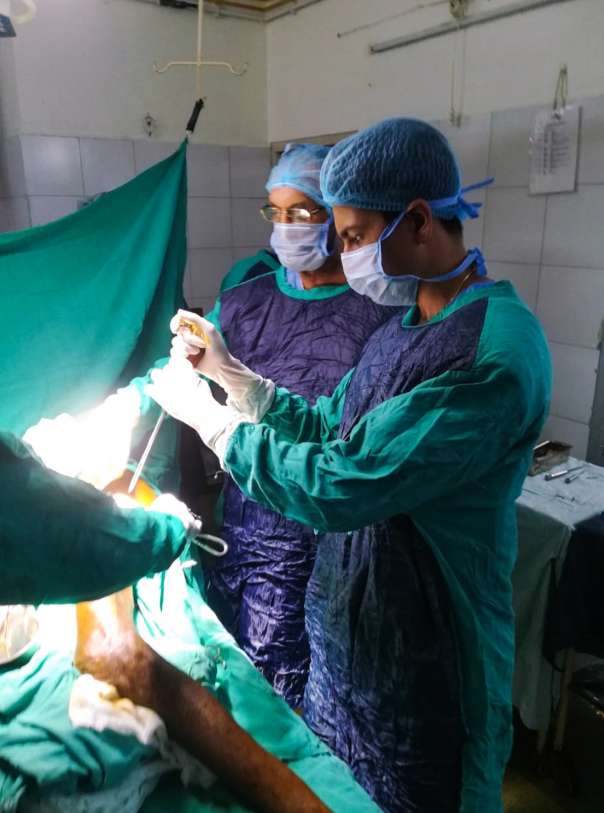 During the summer of 2018, senior Zach Singh participated in a medical internship at Sidhu hospital in Doraha, India where he had the opportunity to observe, learn, and assist in cardiothoracic, gastrointestinal, and orthopedic procedures.
"As I got to know them more, they let me do more," Singh said. "I got to help with orthopedic surgeries, like taking out screws, hip replacements, or [fixing] a fractured femur. They taught me how to suture as well."
Singh reflects on the experience as having an impact on his overall view of healthcare. Through this experience, he got the opportunity to witness a broader spectrum of medicine, which he is grateful.
"I'm really interested in the medical field so I think it was a nice insight that I got to have from early on," Singh said. "It encouraged me more and strengthened my desire to be apart of the medical field."
Due to the hospital being in India, Singh expected there to be differences from what he previously had been exposed to in hospitals during his internships in the U.S. However, he did not anticipate the dynamic roles that physicians provide in their hospitals and for their patients in India.
"In a hospital here, there are specialists like your primary care doctor, your emergency doctor, and so on," Singh said. "Over there [in India], you were assigned one doctor who was with you throughout everything. I think it made patients feel more comfortable because they knew the person they were with. They knew they were in good hands."
Despite any differences, Singh's overall favorite part of the experience was participating in orthopedic surgeries and partaking in the humanistic parts of it all. He enjoyed the interaction with patients and being able to communicate with people.
"I definitely appreciate the humanistic aspect of medicine," Singh said. "I think it's much larger than going and cutting into some people. You're not treating diseases, you're treating people."