But first, tea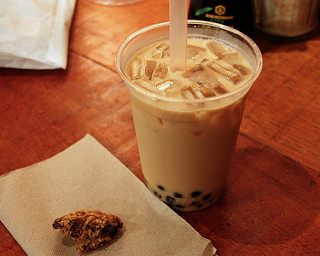 Jascha Molina, Staff Writer, Features Editor, & Designer
March 1, 2019
Filed under Features
Hang on for a minute...we're trying to find some more stories you might like.
The popularity of the bubble tea drink with tapioca pearls, widely more known as boba, has been drastically increasing in popularity. A handful of people typically stop by boba shops each week to fulfill their cravings.
"Boba is a drink that allows us to savor the different flavors and create various mixes to suit our palates," senior Salve Duplayna said.
First made in Taiwan in the 1980s, the drink varies from a combination of flavors. From the drinks varying from tea, milk, or shaved ice (snow), along with chewy tapioca balls, popping boba, or flavored jelly. The choices are endless. One of the most popular tea flavors includes Thai tea, Taro milk tea, and Earl Grey milk tea.
"Boba is really good. I like the snow with popping boba," senior Melissa Jakabs said. "I recommend the peach snow with strawberry popping boba [from Quickly]."
For some great quali(tea) drinks near you, tea houses like Gong Cha and T4 Tea for You are located in Sacramento and Folsom. These sweet drinks can also be found at Shave Monster and 32 degrees Ice Shavery and Teas in Rocklin. Furthermore, a more commonly known boba shop among students is Quickly at the Galleria mall in Roseville.
About the Writer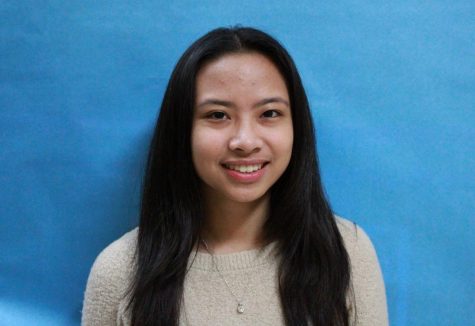 Jascha Molina, Staff Writer, Features Editor, & Designer
Jascha Molina is a senior and a fourth-year staff writer and Features editor for Norse Notes. In her free time she enjoys hanging out with friends, eating...